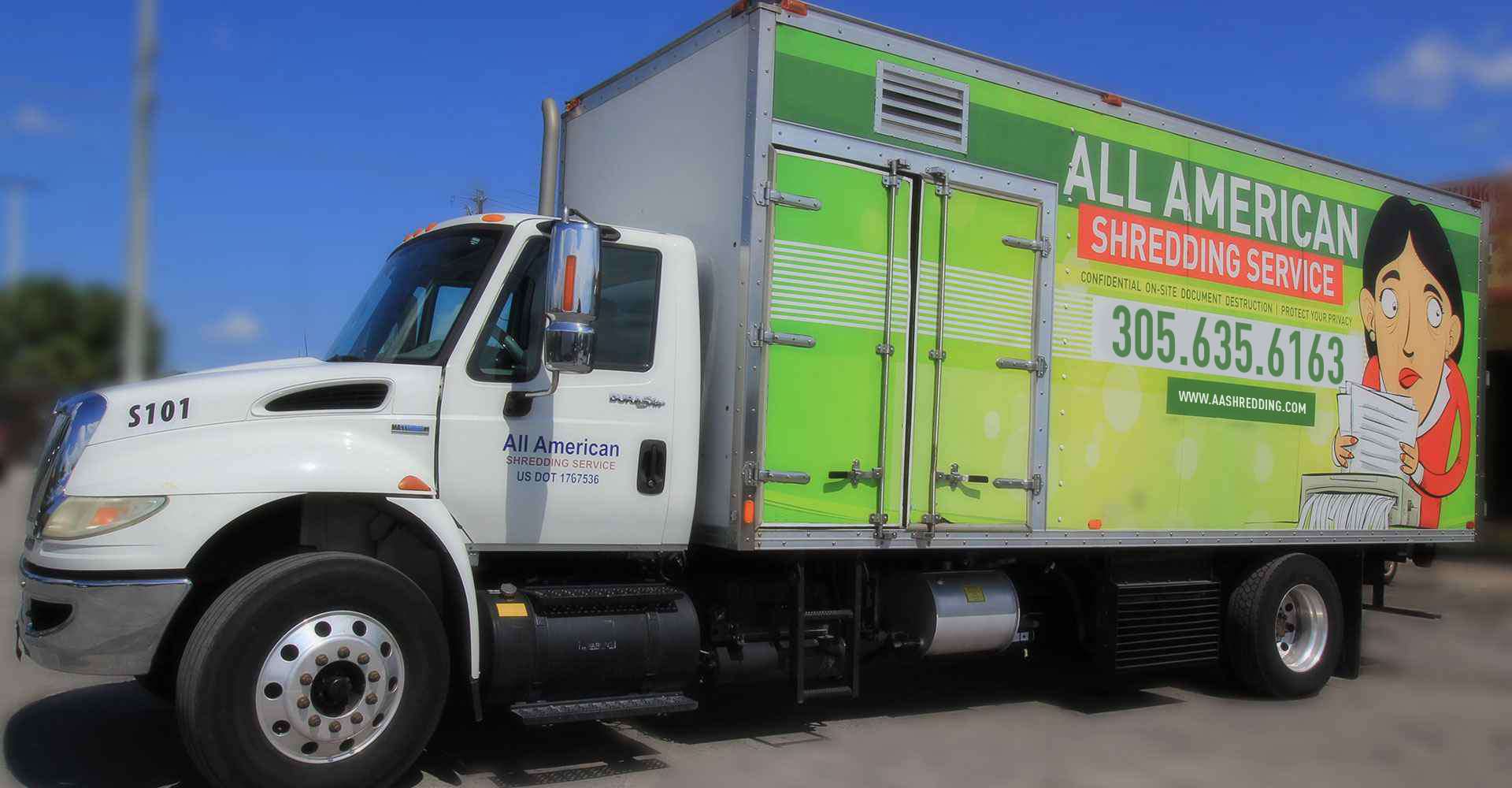 Our Services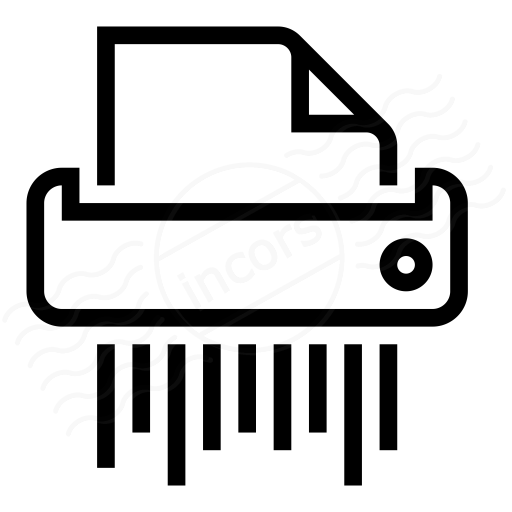 Confidential Document Shredding
All American Shredding offers on-site and off-site destruction of confidential documents. We provide a Certificate of Destruction for your records.

Hard Drive Shredding
Your hard drive stores confidential information about you, your company and your customers. All American Shredding will destroy all types of media for your protection and the safety of your identity.
What We Shred



Invoices




Payroll Documents




Financial Records




Medical Records




Business Records




Video/Audio Tapes




Blue Prints/Maps




Income Tax Documents




Legal Documents




Cancelled/Voided Checks




Credit Cards




ID Cards




Micro Films




Microfiche




Accounting Records




Misprints




Computer Printouts




Personal Files




Advertising Correspondence




Customer Documents




Hard Drives
Shredding Companies Bal Harbour
All American Shredding provides highly secure on-site document shredding in Bal Harbour and hard drive shredding services in Bal Harbour for local area businesses.  By using powerful, truck-mounted industrial shredders, we can provide a more convenient, cost-effective, and secure method for destroying company documents, media, and other sensitive materials.  Furthermore, we are an environmentally-friendly company that recycles all destroyed materials.
About Our Team
Our mobile shredding services specialists in Bal Harbour are fully bonded, insured, and licensed.  Every member of our team has undergone rigorous background and security checks to ensure that they are competent and qualified to handle sensitive materials.  When we have completed the job, we provide a Certificate of Destruction before all shredded materials leave your facility.  We also provide every client with easy-to-read invoices and quarterly statements regarding your participation in our recycling efforts.
Confidential Document Shredding
When you consider the added expense of having your employees shred your sensitive documents in-house, hiring All American Shredding off-site and on-site shredding services in Bal Harbour just makes more sense.  Pulling your employees away from their job responsibilities to handle your shredding tasks isn't smart business when you consider the loss of productivity and profitability that result.  Plus, there's no guarantee that untrained individuals will do the job properly.
To ensure the most secure outcome and the proper management of sensitive material disposal, our on-site shredding services specialists in Bal Harbour will destroy:
accounting records
advertising correspondence
cancelled and/or voided company checks
company business and financial records
computer printouts
customer account documents
employee files
invoices
payroll documents
tax documents
Depending on the volume of sensitive materials you have, All American Shredding offers two kinds of confidential document shredding services in Bal Harbour– bulk or "one-time" shredding and "recurring" or regularly scheduled shredding.
Hard Drive and Media Destruction
We'll keep your confidential computer files from getting into the wrong hands and help you prevent data and security breaches with our hard drive destruction services in Bal Harbour.  A single data breach could cost your company hundreds of thousands of dollars fines and penalties, not to mention lost business resulting from bad PR.  To protect against these circumstances, our hard drive destruction services in Bal Harbour will destroy the following:
back-up magnetic tapes
CD's, DVD's, and VHS tapes
cell phones and PDA's
floppy disks
hard drives
laptops
microfiche, microfilm, and X-rays
All American Shredding has the proper industrial equipment to completely destroy hard drives so they are left in unrecoverable condition.
Why Should you hire a Professional Document Shredding Company?
In the business world today, no company, regardless of size, is immune to confidential and sensitive information winding up in the wrong hands.  As the top-rated document shredding and HDD destruction service in Bal Harbour, here are 5 reasons why you should choose our company:
Hiring a professional document shredding service is cost-effective
Unlike in-house document shredding tasks, we're convenient, not counterproductive
We'll keep your business secure by protecting against data breaches
With on-site paper shredding services in Bal Harbour, there's no transporting tons of paper to a document shredding facility
You'll be compliant with all privacy laws and regulations
As South Florida's premier document shredding service, we provide you with peace of mind knowing that all of your confidential information and sensitive materials will never get into the wrong hands.  For more information about our document shredding and hard drive destruction services, call All American Shredding today at (305) 635-6163.
We serve the following zip codes: 33154 and all surrounding areas.
Frequently Asked Questions
Q.
Do you provide containers for paper and documents shredding?
Yes, we can serve our clients with 64 and/or 95-gallon bins.
Q.
In what areas of Florida do you provide service?
We provide shredding services in Miami-Dade, Broward, Palm Beach, Monroe, and Collier.
Q.
Do you provide a certificate of destruction?
Yes, we provide a notarized Certificate of Destruction upon request. This document will certify that the shredding was executed at a certain date and time.
Q.
What is the difference between on-site and off-site shredding?
On-site shredding is when our shredding trucks come to your location and shred your documents on the spot. Off-site shredding is when we pick up the documents and bring them to our recycling facility to do the shredding.