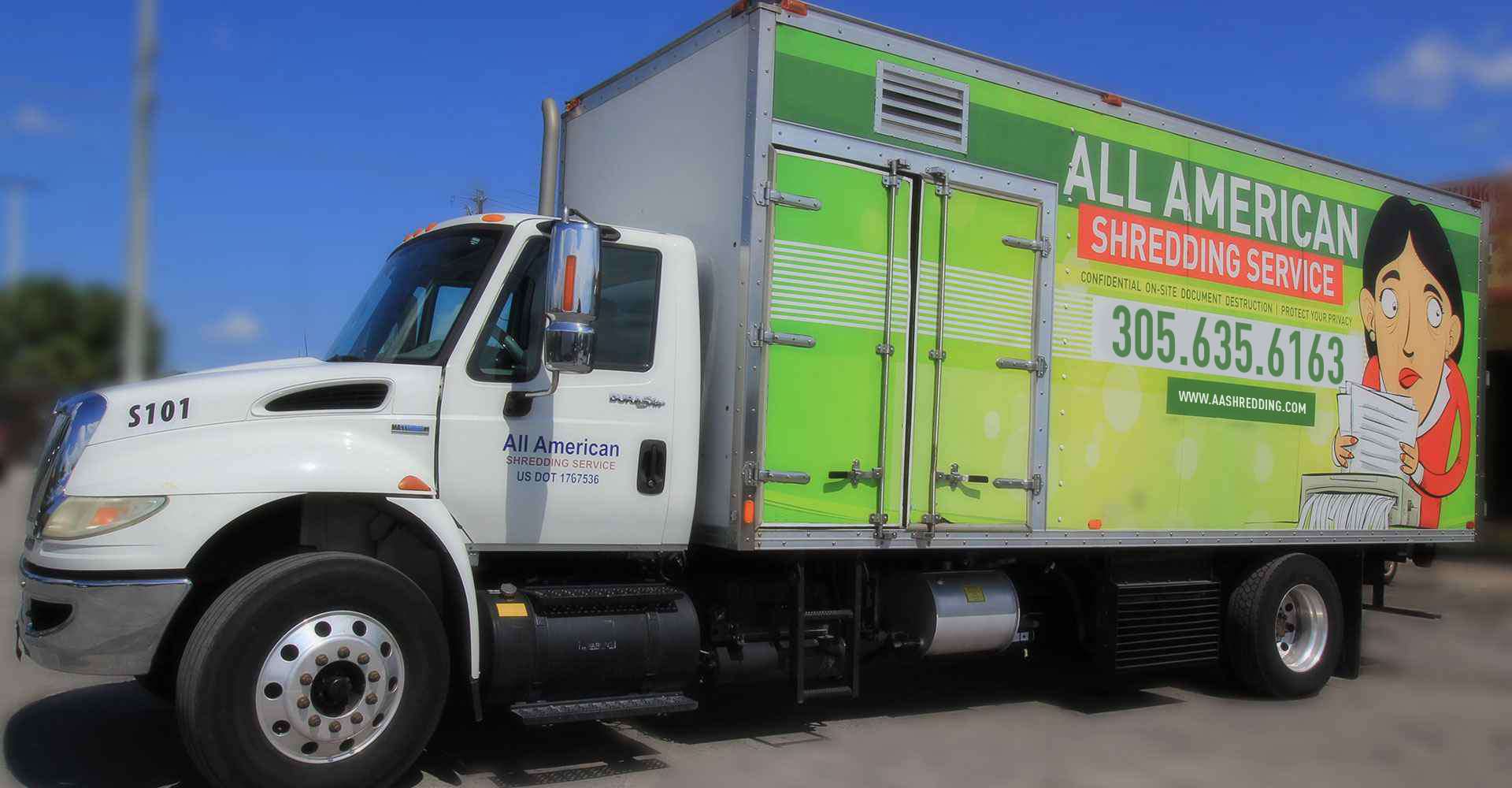 Our Services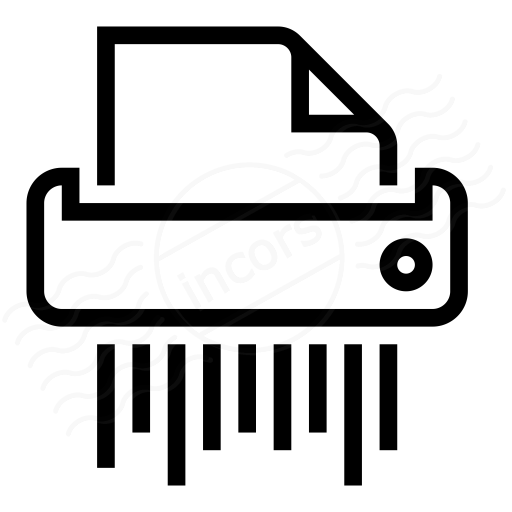 Confidential Document Shredding
All American Shredding offers on-site and off-site destruction of confidential documents. We provide a Certificate of Destruction for your records.

Hard Drive Shredding
Your hard drive stores confidential information about you, your company and your customers. All American Shredding will destroy all types of media for your protection and the safety of your identity.
What We Shred



Invoices




Payroll Documents




Financial Records




Medical Records




Business Records




Video/Audio Tapes




Blue Prints/Maps




Income Tax Documents




Legal Documents




Cancelled/Voided Checks




Credit Cards




ID Cards




Micro Films




Microfiche




Accounting Records




Misprints




Computer Printouts




Personal Files




Advertising Correspondence




Customer Documents




Hard Drives
Shredding Companies Biscayne Park
In today's digital (online) marketplace, you can no longer afford to simply throw away your sensitive data and information.  Should they fall into the wrong hands, you could be facing disastrous financial consequences and be putting you and your company at risk.  At All American Shredding, we are the shredding services in Biscayne Park and hard drive destruction services in Biscayne Park.  Our company is the industry leader in information destruction services in Biscayne Park and throughout South Florida.
3 Reasons for Hiring a Professional Shredding Service
When it comes to company information destruction, you have two choices in-house or DIY document shredding and professional document shredding services in Biscayne Park.  So which should you choose? The answer depends on what's most important where the security of your business is concerned.  In most cases, hiring professionals to do the job makes more sense.  Here's why:
Professional shredding services are better for the environment – if you want to be eco-friendly and leave a smaller carbon footprint, DIY document shredding probably isn't the best choice. While the number of shreds produced in-house aren't enough for recycling companies to deal with, All American Shredding always recycles because of the huge amounts of paper shreds that result from the shredding process.
Professional shredding services are more cost-effective in the long run – while DIY shredding may appear to be less expensive, you're probably not taking two major costs into consideration – labor expense and maintenance or replacement costs. When it comes to labor, time is money.  Designating employees for the DIY shredding task hinders their productivity and your profitability, not to mention the fact that there are maintenance and upkeep costs to consider and the eventual expense of replacing worn out equipment.
Professional shredding services are more secure – hiring All American Shredding confidential document shredding services in Biscayne Park ensures a more information destruction and disposal process. The sensitive information that you're shredding is not something you want falling into the wrong hands.  This information might include your employee's personal information, future business planning notes, marketing strategies, payroll information, and a wide range of other private data and sensitive materials.
Another factor that must be considered where DIY shredding is concerned is human error.  People will make mistakes.  When it comes to in-house shredding, it's easy for the person performing the task to miss some documents.  This can leave your business vulnerable to costly fines for FACTA and HIPPA non-compliance issues, data breaches, internal conflict, lost business, and theft.
Our Document Shredding Services
All American Shredding offers bulk or one-time and recurring on-site shredding services in Biscayne Park.  Our bulk shredding service is ideal for those companies that need to purge important information on a once annually, non-recurring basis.  Our recurring or regularly scheduled shredding services can be scheduled according to your needs with weekly, bi-weekly, and once monthly options available.
Our Hard Drive Shredding Services
Our company has the proper equipment to destroy computer hard drives and ensure that they are left in unrecoverable condition.  In addition to our hard drive shredding services in Biscayne Park, we also destroy other types of media including:
back-up magnetic tapes
CD's, DVDs, and VHS tapes
cell phones and PDA's
floppy disks
microfilm and microfiche
Additionally, we provide a Certificate of Destruction to verify that the work was done properly and according to FACTA and HIPPA standards.  For more information about our services, call All American Shredding at (305) 635-6163 today.
We serve the following zip codes: 33161 and all surrounding areas.
Frequently Asked Questions
Q.
Do you provide containers for paper and documents shredding?
Yes, we can serve our clients with 64 and/or 95-gallon bins.
Q.
In what areas of Florida do you provide service?
We provide shredding services in Miami-Dade, Broward, Palm Beach, Monroe, and Collier.
Q.
Do you provide a certificate of destruction?
Yes, we provide a notarized Certificate of Destruction upon request. This document will certify that the shredding was executed at a certain date and time.
Q.
What is the difference between on-site and off-site shredding?
On-site shredding is when our shredding trucks come to your location and shred your documents on the spot. Off-site shredding is when we pick up the documents and bring them to our recycling facility to do the shredding.