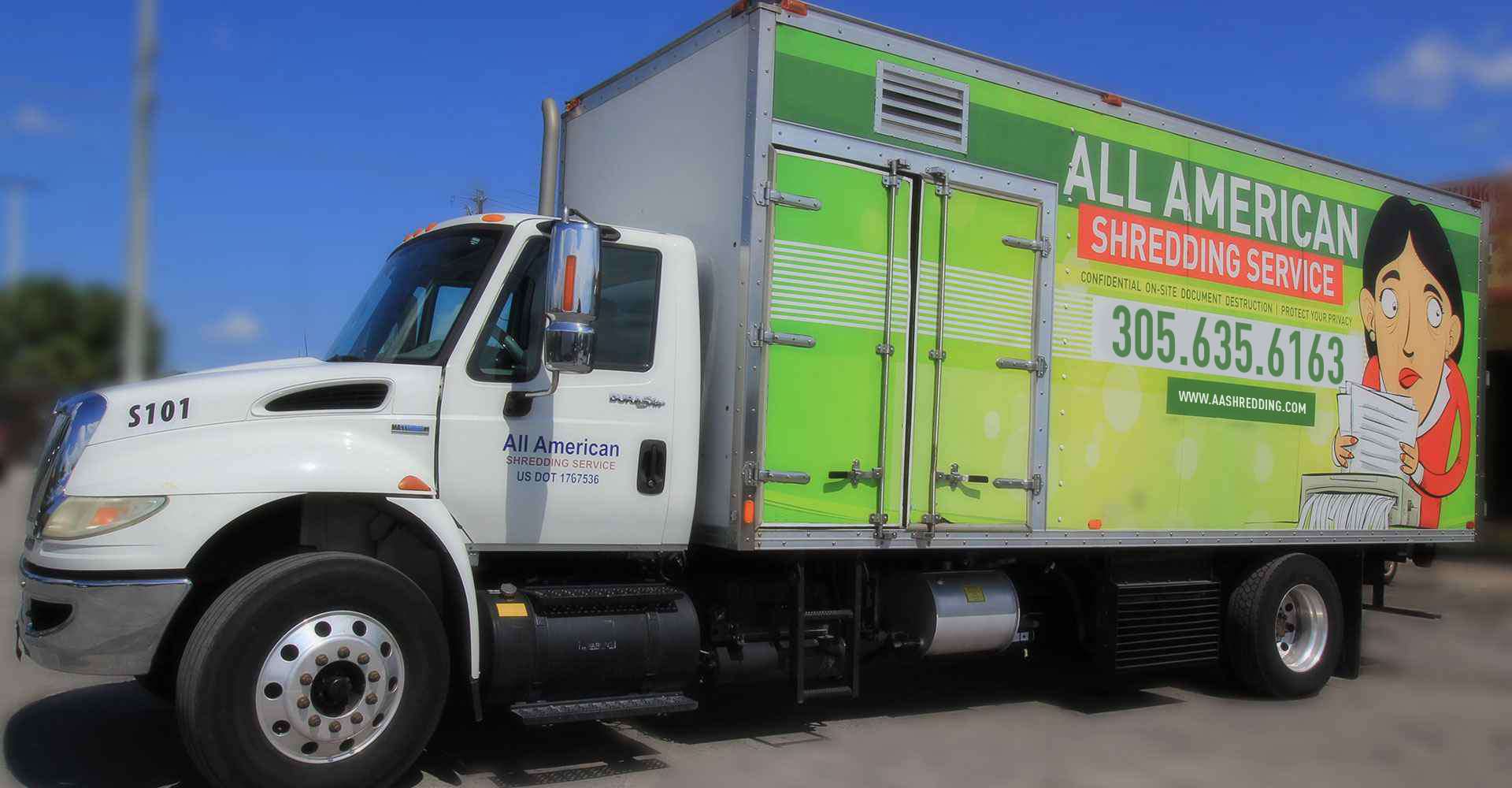 Our Services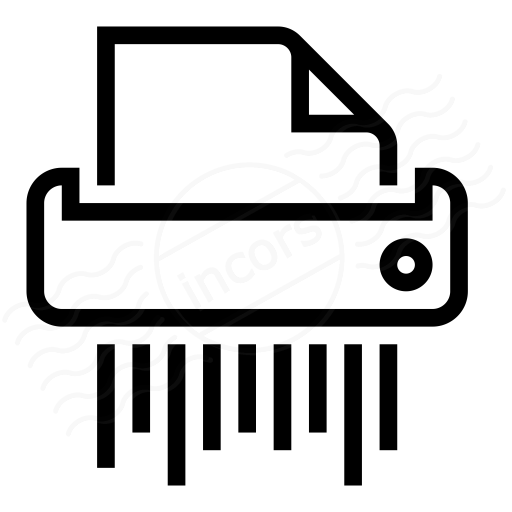 Confidential Document Shredding
All American Shredding offers on-site and off-site destruction of confidential documents. We provide a Certificate of Destruction for your records.

Hard Drive Shredding
Your hard drive stores confidential information about you, your company and your customers. All American Shredding will destroy all types of media for your protection and the safety of your identity.
What We Shred



Invoices




Payroll Documents




Financial Records




Medical Records




Business Records




Video/Audio Tapes




Blue Prints/Maps




Income Tax Documents




Legal Documents




Cancelled/Voided Checks




Credit Cards




ID Cards




Micro Films




Microfiche




Accounting Records




Misprints




Computer Printouts




Personal Files




Advertising Correspondence




Customer Documents




Hard Drives
Shredding Companies Coral Gables
All American Shredding offers document shredding and hard drive destruction in Coral Gables services in this area and throughout Broward, Collier, Miami-Dade, Monroe, and Palm Beach Counties of South Florida.  The state of Florida ranks #1 in the frequency of cyber-attacks and data breaches.  So, it shouldn't be surprising why our services are at the heart of so many companies' security programs.  Our services are designed to be cost-effective, efficient, and secure.  In addition to this, we adhere to the highest information security standards.
2 Types of Shredding Services to Choose From
Depending on your specific needs, All American Shredding provides 2 types of confidential document shredding services in Coral Gables including:
One-time shredding service – for companies and home businesses that have small amounts of sensitive data and materials that need to be destroyed, we provide our one-time shredding service.  You can store your documents in banker boxes or trash bags, whatever is more convenient for you.  You can bring them to our Miami facility or we can schedule a one-time paper shredding appointment in Coral Gables to come to you.  You'll receive a Certificate of Destruction after we've completed the job.
Recurring shredding service – for companies that have large volumes of documents, All American Shredding recommends our recurring or scheduled document shredding service in Coral Gables.  We provide secure consoles so you and your employees can dispose of your documents safely and securely.  We'll arrive at your location at a time that is convenient to you and cause as little disruption as possible to your operations.  Like our one-time service, you'll receive a Certificate of Destruction when we're done.
Hard Drive Destruction Services
When it comes to hard drive shredding services in Coral Gables, we have the required equipment to ensure that your sensitive data and files will be in unrecoverable and irretrievable condition.  We not only destroy hard drives; we'll destroy any back-ups or other magnetic media to protect your company from cyber-attacks and data breaches.
As with our confidential paper shredding services in Coral Gables, we'll provide you with a Certificate of Destruction once our work is completed.
Top 5 Reasons to Ditch Your In-House Paper Shredders for All American Shredding Services
It's no secret that corporations and organizations are at risk of having their confidential data and sensitive information end up in the hands of cyber criminals.  Our hard drive shredding and on-site document shredding services in Coral Gables were designed to protect your business from cyber-attacks and data breaches.  Here are the 5 top reasons to consider ditching your in-house paper shredders for our services:
Convenience – by using our shredding services, you eliminate the need to remove paper clips and staples which can adversely affect productivity.
Cost-effectiveness – believe it or not, our services are more cost-effective because you eliminate the disruptions to your daily operations and employee downtime that reduces your overall productivity level.
Our document shredding truck – with this vehicle, we can offer our mobile or on-site document shredding service in Coral Gables.  So, you won't have to transport a ton of paperwork to our facility.
Privacy laws and regulations – according to FACTA and HIPPA, sensitive data and documents must be disposed of properly.
Your company's security – a basic paper shredder cannot afford you the same level of professionalism and security that All American Shredding can.
For additional information, call All American Shredding today at (305) 635-6163 or send us a message by clicking here.
We serve the following zip codes: 33124, 33134, 33144, 33156, 33206, 33133, 33143, 33146, 33158 and all surrounding areas.
Frequently Asked Questions
Q.
Do you provide containers for paper and documents shredding?
Yes, we can serve our clients with 64 and/or 95-gallon bins.
Q.
In what areas of Florida do you provide service?
We provide shredding services in Miami-Dade, Broward, Palm Beach, Monroe, and Collier.
Q.
Do you provide a certificate of destruction?
Yes, we provide a notarized Certificate of Destruction upon request. This document will certify that the shredding was executed at a certain date and time.
Q.
What is the difference between on-site and off-site shredding?
On-site shredding is when our shredding trucks come to your location and shred your documents on the spot. Off-site shredding is when we pick up the documents and bring them to our recycling facility to do the shredding.