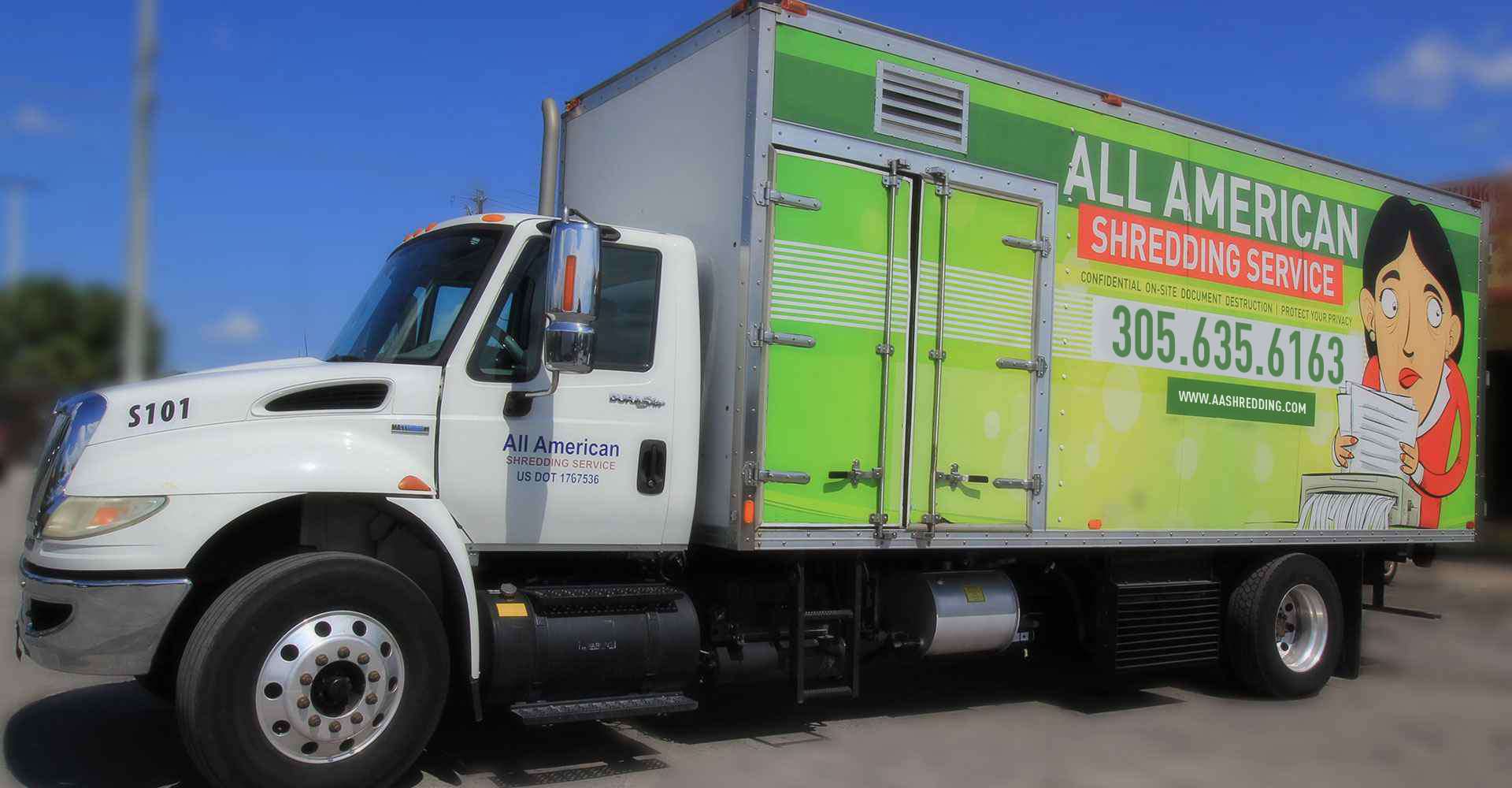 Our Services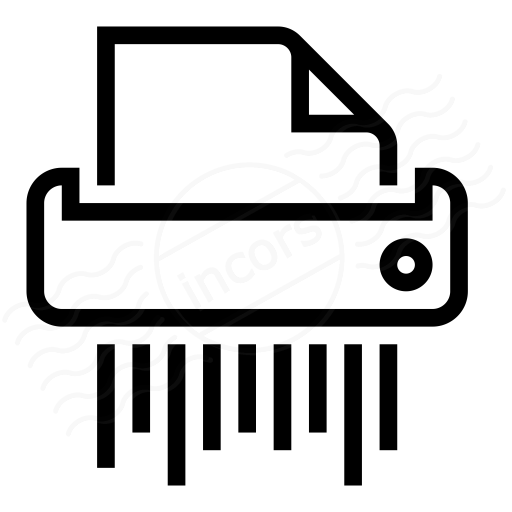 Confidential Document Shredding
All American Shredding offers on-site and off-site destruction of confidential documents. We provide a Certificate of Destruction for your records.

Hard Drive Shredding
Your hard drive stores confidential information about you, your company and your customers. All American Shredding will destroy all types of media for your protection and the safety of your identity.
What We Shred



Invoices




Payroll Documents




Financial Records




Medical Records




Business Records




Video/Audio Tapes




Blue Prints/Maps




Income Tax Documents




Legal Documents




Cancelled/Voided Checks




Credit Cards




ID Cards




Micro Films




Microfiche




Accounting Records




Misprints




Computer Printouts




Personal Files




Advertising Correspondence




Customer Documents




Hard Drives
Shredding Companies Doral
While some South Florida businesses are aware that there are federal and state laws that mandate the protection of confidential and sensitive information, many others aren't or simply neglect the importance of this issue.  If the protection of such information isn't high on your list of priorities, you could be putting yourself and your company as well as your customers and employees at risk.
This is why so many local businesses have turned to the on-site shredding services in Doral and hard drive destruction services in Doral at All American Shredding to handle their information destruction and disposal needs.  First and foremost, you're obligated by federal and state privacy laws to protect this information.  Most importantly, it will protect you against corporate espionage, data breaches, and identity theft.
What type of Businesses needs our Information Destruction Services?
If you're handling your paper shredding tasks in-house, you should be looking for a professional document shredding in Doral and hard drive shredding service in Doral as a safer and more secure alternative.  Business owners often contact us about what type of businesses need our services and the costs involved.  Here are several that should be working with All American Shredding:
Companies storing financial information – two key pieces of legislation govern how companies store, destroy, and dispose of confidential financial information such as credit card information and Social Security numbers. This includes FACTA (Fair and Accurate Credit Transactions Act) and the Sarbanes-Oxley Act.
Companies that do their shredding in-house – there are two major drawbacks to DIY or in-house shredding. First and most important, it isn't as secure as our confidential document shredding in Doral and hard drive destruction services in Doral.  Second, it's very labor-intensive and takes employees away from the jobs they were hired to do.  This results in lost productivity and reduced profitability.
Companies that have limited storage facilities – due to a lack of sufficient storage space, many companies store their confidential documents and sensitive information in open, unsecured areas. All American Shredding can provide secure, locking containers with our services to help you eliminate this problem.
Healthcare providers bound by HIPPA regulations – as a healthcare provider or company that stores personal information regarding a person's health, you're required to follow the Health Insurance Portability and Accountability Act or HIPPA regulations. The failure to do so will result in fines and penalties.
The bottom line is that your business can benefit from our paper shredding in Doral and hard disk drive or HDD destruction services in Doral.  It's the best way to adhere to federal and state privacy laws, protect your confidential information, and save money.
Additional Considerations
Protecting confidential and sensitive information should be every company's #1 priority. Unfortunately, in many cases, it isn't.  No matter what type of business you operate, inexperienced and untrained employees can put you and your company at risk.  Paper shredding and hard drive disposal service providers in Doral can provide security against data breaches and identity theft.
Whether it's intentional or unintentional, the careless handling of confidential documents and other sensitive materials can put your company at risk of a costly security breach as well as fines and penalties for not complying with privacy laws.  For an added level of information security and outstanding results, you should entrust your needs to the paper shredding services and hard drive destruction services specialists in Doral at All American Shredding.  Call us today at (305) 635-6163 for more information.
We serve the following zip codes: 33122, 33126, 33166, 33172, 33178, 33191, 33192 and all surrounding areas.
Frequently Asked Questions
Q.
Do you provide containers for paper and documents shredding?
Yes, we can serve our clients with 64 and/or 95-gallon bins.
Q.
In what areas of Florida do you provide service?
We provide shredding services in Miami-Dade, Broward, Palm Beach, Monroe, and Collier.
Q.
Do you provide a certificate of destruction?
Yes, we provide a notarized Certificate of Destruction upon request. This document will certify that the shredding was executed at a certain date and time.
Q.
What is the difference between on-site and off-site shredding?
On-site shredding is when our shredding trucks come to your location and shred your documents on the spot. Off-site shredding is when we pick up the documents and bring them to our recycling facility to do the shredding.