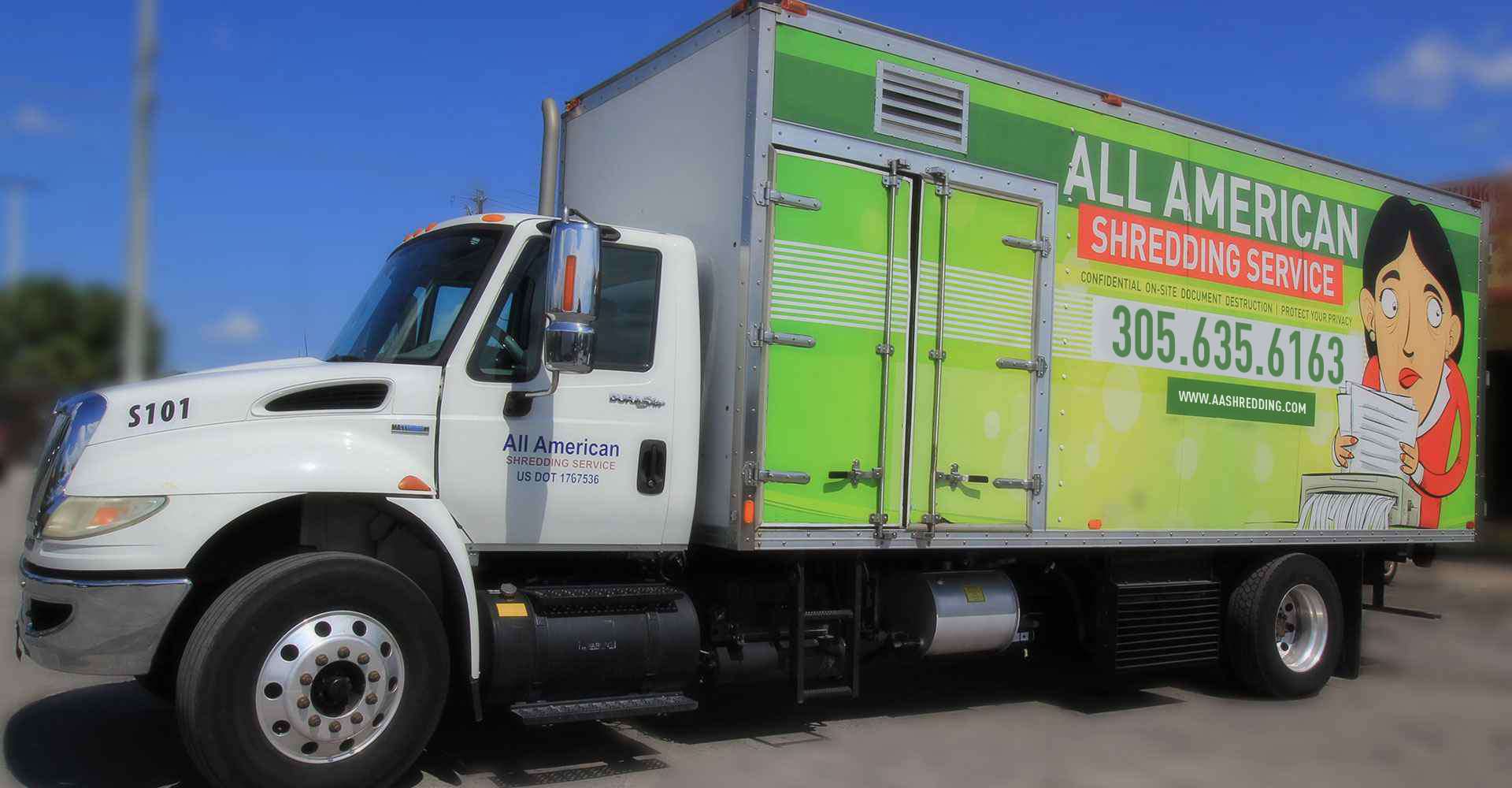 Our Services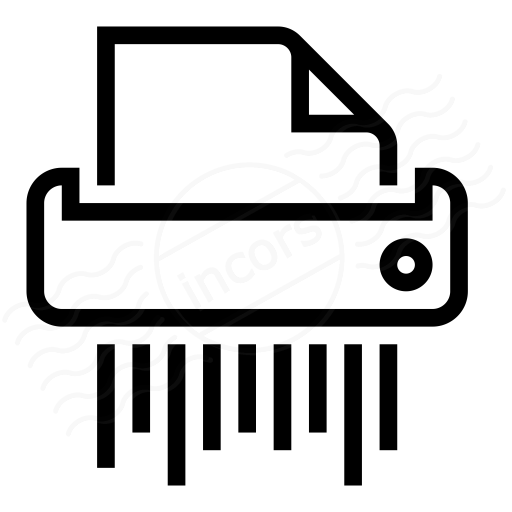 Confidential Document Shredding
All American Shredding offers on-site and off-site destruction of confidential documents. We provide a Certificate of Destruction for your records.

Hard Drive Shredding
Your hard drive stores confidential information about you, your company and your customers. All American Shredding will destroy all types of media for your protection and the safety of your identity.
What We Shred



Invoices




Payroll Documents




Financial Records




Medical Records




Business Records




Video/Audio Tapes




Blue Prints/Maps




Income Tax Documents




Legal Documents




Cancelled/Voided Checks




Credit Cards




ID Cards




Micro Films




Microfiche




Accounting Records




Misprints




Computer Printouts




Personal Files




Advertising Correspondence




Customer Documents




Hard Drives
Shredding Companies Hialeah Gardens
Since 2006, All American Shredding has helped Hialeah Gardens businesses and organizations protect themselves against data breaches and identity theft with the safe and secure destruction of their confidential documents and other sensitive materials.  Our mobile shredding services specialists in Hialeah Gardens are fully bonded, insured, and licensed professionals who've been skillfully trained in all facets of document and hard drive destruction and disposal.
4 Reasons to Shred
To alleviate the risk of data breaches and identity theft, companies must comply with privacy laws and adhere to FACTA, GLBA, and HIPPA guidelines when destroying and disposing of confidential information that has outlived its purpose.  The best destruction method is our document shredding in Hialeah Gardens and hard drive shredding services in Hialeah Gardens.  Here are 4 reasons why you should be shredding sensitive documents and information:
To comply with privacy laws – there are over 40 Federal laws that mandate how businesses, financial institutions, and the healthcare industry must protect their client's or customers' confidential information. All American Shredding can ensure that your company is FACTA, GLBA, and HIPPA compliant where this is concerned.
To preserve customer and employee privacy – no matter what size business you own or operate, you probably have customer and employee confidential information in your possession. Both groups of individuals have an unspoken expectation that their privacy is protected.  As a result, our confidential document shredding services in Hialeah Gardens are the best way to protect their privacy at all times.
To protect against data breaches and identity theft – data breaches and identity theft are serious crimes that wreak havoc with a company's finances and reputation. In addition to this, the improper disposal of confidential information puts you, your clients, and your employees at risk as well.
To safeguard your company's sensitive information – in addition to concerns about identity theft, you also have the ongoing threat of your competitors trying to get their hands on information about your company and its clientele. Unfortunately, the Supreme Court has ruled that it isn't illegal for individuals to go through your recycling containers and trash bins.  Simply throwing away company information puts you at risk of it falling into the wrong hands.
At All American Shredding, we have streamlined our paper shredding in Hialeah Gardens and hard drive destruction services in Hialeah Gardens to make accommodating your needs much easier.  When you call our company for help, you'll be talking with one of our experts, not leaving a message in the hopes of someone contacting you.
Shredding is a Matter of Corporate Ethics
In today's world, businesses and organizations need to follow the highest ethical standards.  The casual discarding of confidential information and other sensitive materials, whether it's your company's trade information or your customer's and employee's personal information shows a callous disregard for their privacy.  It exposes everyone to identity theft and other types of fraud.  It also puts your company at risk of losing your trade secret protection in a court of law.  Remember, confidential information in your trash bin is a source of headlines that can hurt your public image.
Don't risk having valuable company information fall into the wrong hands by improperly disposing of sensitive documents and other materials.  Call All American Shredding at (305) 635-6163 today for all of your confidential document shredding in Hialeah Gardens and hard drive destruction needs in Hialeah Gardens.
We serve the following zip codes: 33016, 33018 and all surrounding areas.
Frequently Asked Questions
Q.
Do you provide containers for paper and documents shredding?
Yes, we can serve our clients with 64 and/or 95-gallon bins.
Q.
In what areas of Florida do you provide service?
We provide shredding services in Miami-Dade, Broward, Palm Beach, Monroe, and Collier.
Q.
Do you provide a certificate of destruction?
Yes, we provide a notarized Certificate of Destruction upon request. This document will certify that the shredding was executed at a certain date and time.
Q.
What is the difference between on-site and off-site shredding?
On-site shredding is when our shredding trucks come to your location and shred your documents on the spot. Off-site shredding is when we pick up the documents and bring them to our recycling facility to do the shredding.