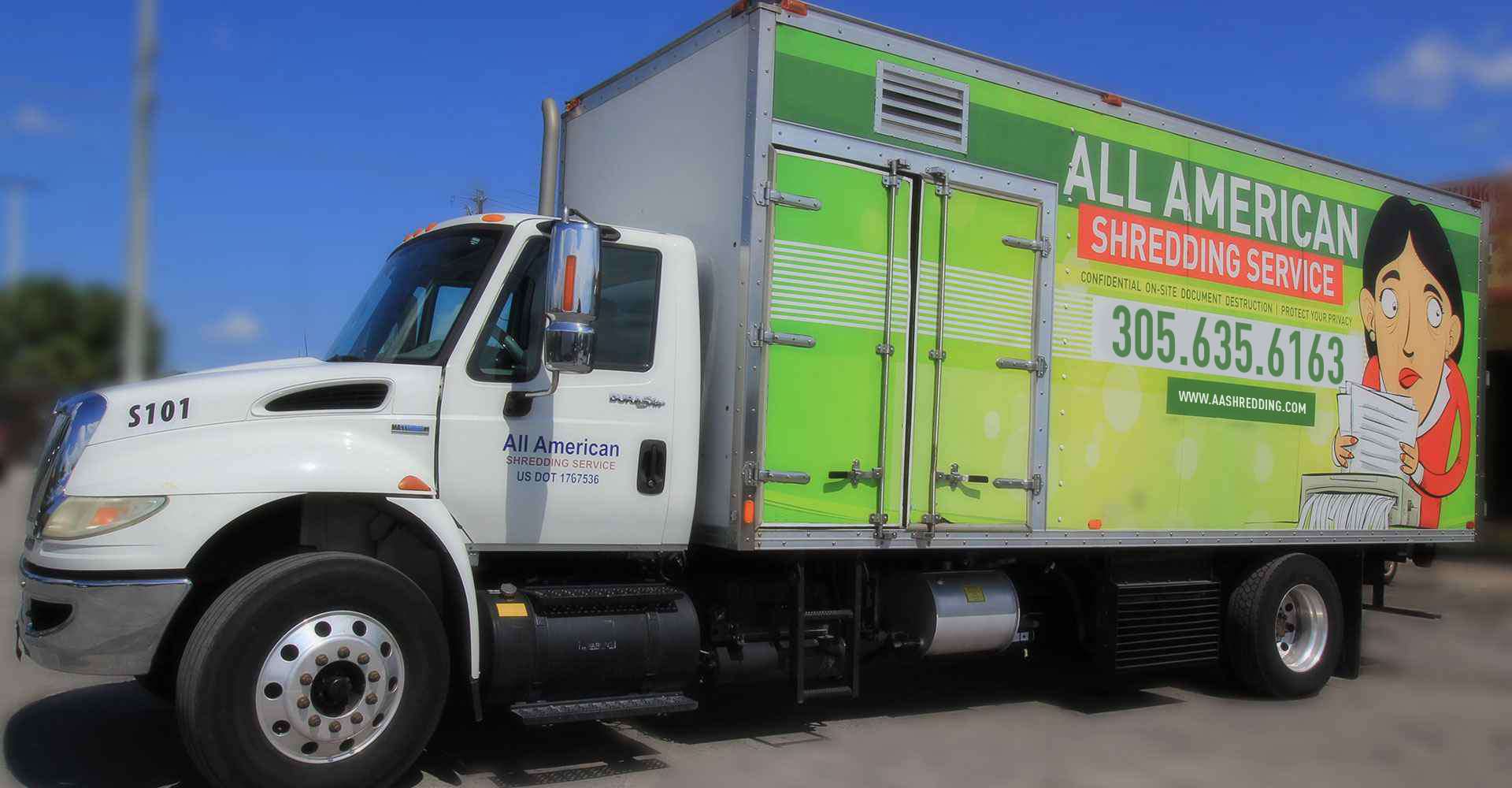 Our Services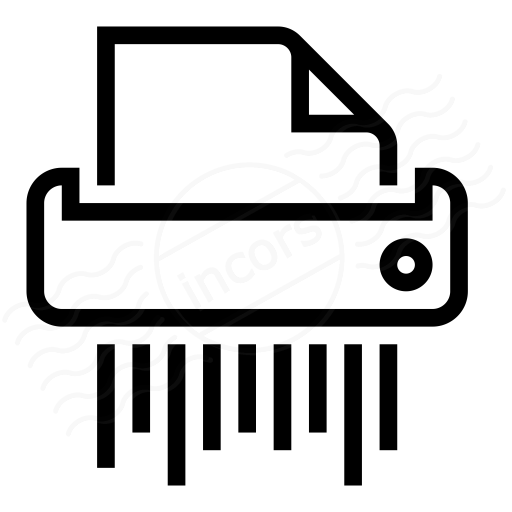 Confidential Document Shredding
All American Shredding offers on-site and off-site destruction of confidential documents. We provide a Certificate of Destruction for your records.

Hard Drive Shredding
Your hard drive stores confidential information about you, your company and your customers. All American Shredding will destroy all types of media for your protection and the safety of your identity.
What We Shred



Invoices




Payroll Documents




Financial Records




Medical Records




Business Records




Video/Audio Tapes




Blue Prints/Maps




Income Tax Documents




Legal Documents




Cancelled/Voided Checks




Credit Cards




ID Cards




Micro Films




Microfiche




Accounting Records




Misprints




Computer Printouts




Personal Files




Advertising Correspondence




Customer Documents




Hard Drives
Shredding Companies Hialeah
As an industry leader in document shredding, media destruction, and recycling, All American Shredding provides local area businesses with top-notch on-site document shredding and hard drive destruction services in Hialeah.  Our goal is to protect your company from data breaches and security failures by providing cost-effective, efficient, and secure methods of destroying your confidential documents and hard drive files at your place of business.  However, we also provide these services to people working out of their homes.
How We Help Hialeah Businesses
The services offered by our company were designed to provide businesses in Hialeah and throughout South Florida with a simple, cost-effective means for destroying your confidential documents and hard drive files.  All you have to do is put your documents into the secure storage bins that we provide and call us.  We'll send one of our mobile shredding trucks to your business to accommodate your confidential paper shredding in Hialeah and hard drive shredding requirements in Hialeah.
Our Trusted Team of Security Specialists
In today's world, simply throwing unwanted documents into the trash with destroying them first can put the security of your business at risk.  Disposing of these materials in this manner can lead to catastrophic (although unintended) ramifications such as data breaches, identity theft, and other legal consequences.  At All American Shredding, we provide more than document shredding and HDD destruction in Hialeah services.  We provide your company with an additional layer of security in the process.
What does this mean for you? It means that you are entrusting the disposal of highly confidential materials to a trusted team of security specialists.  Furthermore, all of them have been extensively trained in the proper destruction of these materials as well as privacy and security matters.  Finally, each member of our team has undergone and passed the most stringent criminal background checks.  The bottom line is that the All American Shredding team of security specialists is the team that you can trust.
Two Types of Shredding Service Options to Choose From
We offer mobile and on-site document shredding in Hialeah and hard drive destruction services in Hialeah for businesses and home-based offices throughout Broward, Collier, Miami-Dade, Monroe, and Palm Beach Counties of south Florida.  In order to better serve our clients, we provide two types of shredding service options including:
One-time shredding – for company and home business owners that need to have small amounts of documents shredded, we recommend our one-and-done shredding purge. You can store your documents in banker boxes or just put them into trash bags.  You have two choices from there.  You can bring them to the All-American Shredding facility in Miami or call us and schedule a convenient time for us to come to you and do the job on-site.
Recurring or regularly scheduled shredding – for businesses and organizations that have large volumes of documents, we recommend setting up a recurring or regularly scheduled on-site document shredding service in Hialeah. We'll provide secure consoles for you and your employees to dispose of your confidential documents in a safe, locked container.  Plus, we'll work around your schedule so as not to disrupt your daily operations and cause a reduction in productivity.
Most importantly, when our specialists have finished destroying your hard drives and shredding your documents, we'll provide a Certificate of Destruction so you'll have peace of mind knowing that all confidential material is irretrievable and unrecoverable.  To learn more, call All American Shredding today at (305) 635-6163.
We serve the following zip codes: 33002, 33010, 33011, 33012, 33013, 33013, 33014, 33016, 33018, 33142, 33147 and all surrounding areas.
Frequently Asked Questions
Q.
Do you provide containers for paper and documents shredding?
Yes, we can serve our clients with 64 and/or 95-gallon bins.
Q.
In what areas of Florida do you provide service?
We provide shredding services in Miami-Dade, Broward, Palm Beach, Monroe, and Collier.
Q.
Do you provide a certificate of destruction?
Yes, we provide a notarized Certificate of Destruction upon request. This document will certify that the shredding was executed at a certain date and time.
Q.
What is the difference between on-site and off-site shredding?
On-site shredding is when our shredding trucks come to your location and shred your documents on the spot. Off-site shredding is when we pick up the documents and bring them to our recycling facility to do the shredding.