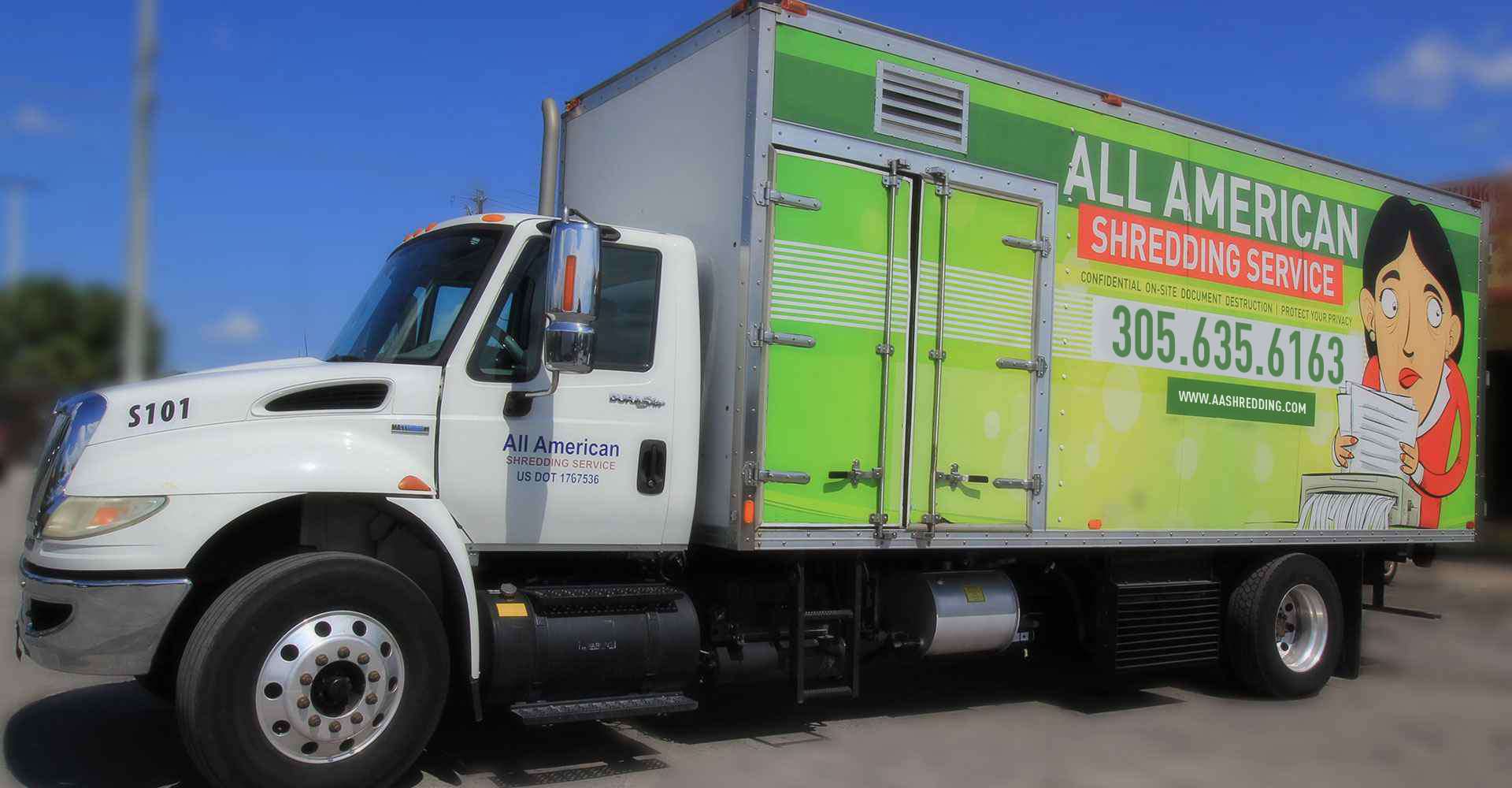 Our Services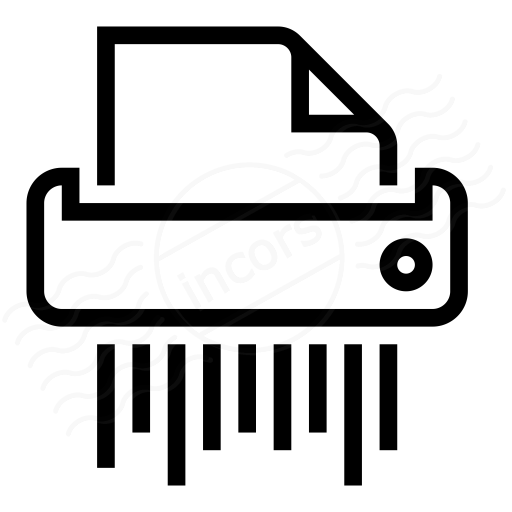 Confidential Document Shredding
All American Shredding offers on-site and off-site destruction of confidential documents. We provide a Certificate of Destruction for your records.

Hard Drive Shredding
Your hard drive stores confidential information about you, your company and your customers. All American Shredding will destroy all types of media for your protection and the safety of your identity.
What We Shred



Invoices




Payroll Documents




Financial Records




Medical Records




Business Records




Video/Audio Tapes




Blue Prints/Maps




Income Tax Documents




Legal Documents




Cancelled/Voided Checks




Credit Cards




ID Cards




Micro Films




Microfiche




Accounting Records




Misprints




Computer Printouts




Personal Files




Advertising Correspondence




Customer Documents




Hard Drives
Shredding Companies Kendall
All American Shredding has been providing off-site and on-site document shredding and hard drive shredding services in Kendall for local area businesses since 2006.  We handle just about everything you can imagine and provide safe, secure shredding services for Kendall area businesses of all sizes.  Whether it's sensitive information about your company, your customers, or your employees you need to destroy and safely dispose of your old computer hard drives, we've got you covered.
Why Should You Hire Professional Shredding Services?
To reduce the risk of data breaches and identity theft, it's important to destroy all confidential information and sensitive materials when it has outlived its usefulness and is no longer needed.  Furthermore, this also ensures that you will be compliant with all FACTA, GLBA, and HIPPA standards as well as all federal and state privacy laws.  Here are several more reasons to consider hiring All American Shredding instead of handling your document shredding tasks in-house in Kendall:
Professional shredding services are convenient and much more secure – in other words, handling your shredding tasks in-house can't come close to being as secure as the services we provide.  Store-bought shredding machines can only handle 1 or 2 sheets of paper at a time whereas our truck-mounted industrial shredders can destroy 2,000 to 3,000 pounds of paper per hour.
In addition to this, employees are rarely trained at secure paper shredding practices in Kendall.  As a result, there's an increased risk of making mistakes when trying to determine what is or isn't a confidential document that needs to be shredded.  At All American Shredding, we provide a secure process from locking storage bins (that we include with our services) to the secure removal of these materials by trained experts.
Professional shredding services improve your productivity and profitability – DIY shredding is very time-consuming and takes valuable human resources to do the job properly.  The downside is that taking employees away from what you hired them to do hurts your overall productivity and profitability.  All your employees need to do is put all the items you want to be shredded into locking storage bins as needed.  We'll do all the rest and create as little disruption to your daily operations as possible.
Professional shredding services limits liability – confidential document shredding in Kendall and hard drive destruction services in Kendall are not just good practices; they're required by law.  As a business owner, you're required to meet strict privacy laws and standards when it comes to disposing of confidential information.  As with all of our services, All American Shredding will give you a Certificate of Destruction which serves as your proof that the paper destruction process was carried out in compliance with all privacy laws as well as FACTA, GLBA, and HIPPA standards.
Professional shredding services reduce your costs – by implementing a recurring on-site shredding program in Kendall, you'll be saving money by not having to:
purchase a shredding machine
buy large trash bags for all those paper shreds
pay for preventative maintenance
replace worn out shredding equipment
assign employees to your paper shredding tasks
We'll eliminate the need to perform your document shredding tasks in-house which will enable you to focus on what's most important – running your business without any disruptions and downtime.
To learn more about how our mobile shredding services experts in Kendall and hard drive destruction services specialists in Kendall can help you, call All American Shredding at (305) 635-6163 today.
We serve the following zip codes: 33143, 33156, 33173, 33176, 33183, 33186, 33256, 33283, 33296 and all surrounding areas.
Frequently Asked Questions
Q.
Do you provide containers for paper and documents shredding?
Yes, we can serve our clients with 64 and/or 95-gallon bins.
Q.
In what areas of Florida do you provide service?
We provide shredding services in Miami-Dade, Broward, Palm Beach, Monroe, and Collier.
Q.
Do you provide a certificate of destruction?
Yes, we provide a notarized Certificate of Destruction upon request. This document will certify that the shredding was executed at a certain date and time.
Q.
What is the difference between on-site and off-site shredding?
On-site shredding is when our shredding trucks come to your location and shred your documents on the spot. Off-site shredding is when we pick up the documents and bring them to our recycling facility to do the shredding.