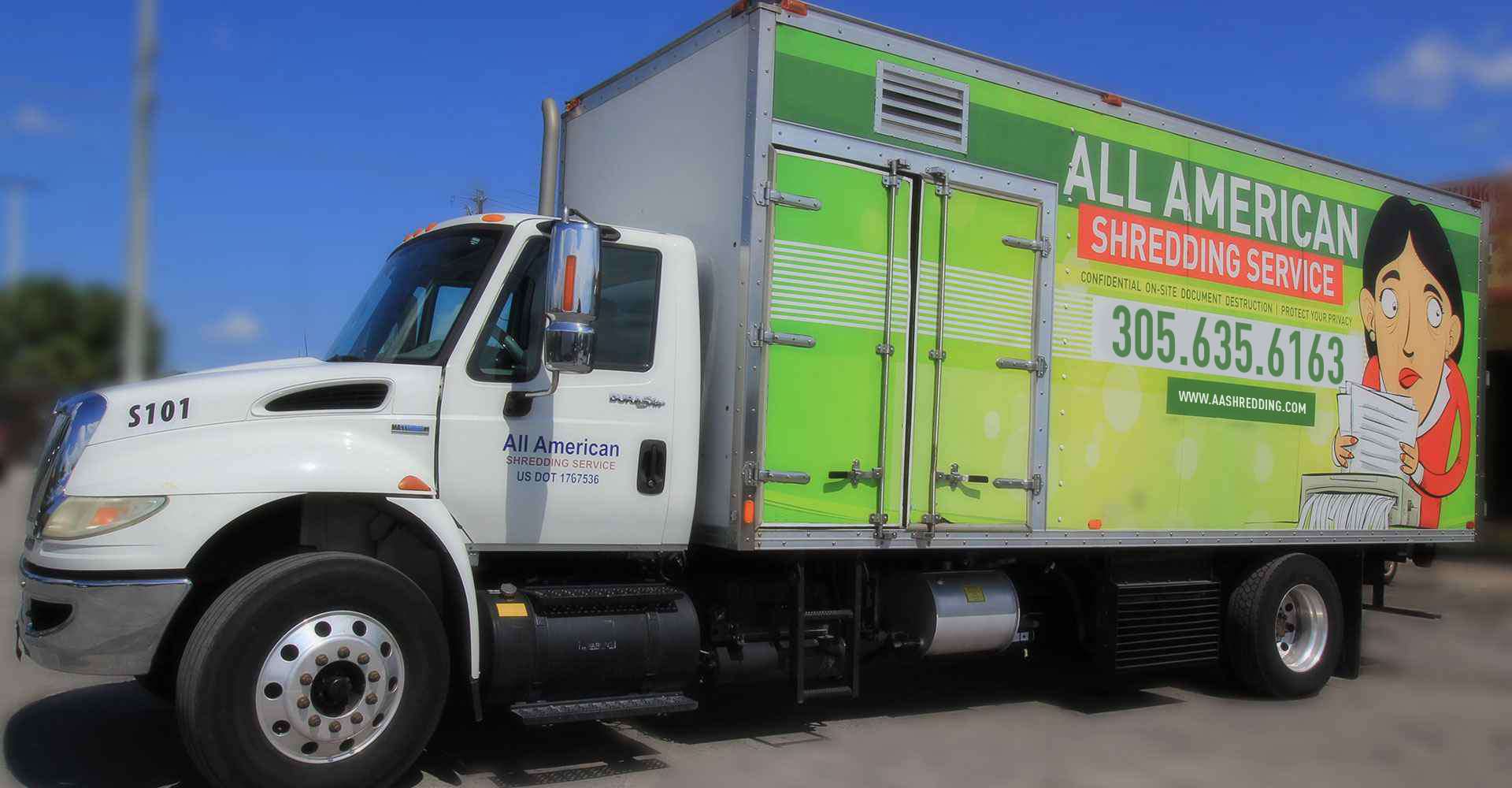 Our Services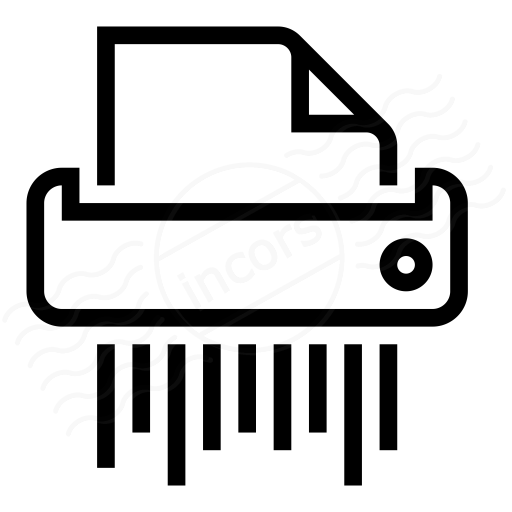 Confidential Document Shredding
All American Shredding offers on-site and off-site destruction of confidential documents. We provide a Certificate of Destruction for your records.

Hard Drive Shredding
Your hard drive stores confidential information about you, your company and your customers. All American Shredding will destroy all types of media for your protection and the safety of your identity.
What We Shred



Invoices




Payroll Documents




Financial Records




Medical Records




Business Records




Video/Audio Tapes




Blue Prints/Maps




Income Tax Documents




Legal Documents




Cancelled/Voided Checks




Credit Cards




ID Cards




Micro Films




Microfiche




Accounting Records




Misprints




Computer Printouts




Personal Files




Advertising Correspondence




Customer Documents




Hard Drives
Shredding Companies Medley
All American Shredding provides convenient and secure on-site document shredding in Medley and hard drive destruction solutions in Medley for local area businesses.  Our programs have been streamlined to accommodate a broad range of businesses and industries.  Furthermore, our services were designed to safeguard your business from data breaches while at the same time ensuring that your customers and employees are protected against identity theft.
Convenience
As South Florida's industry leader, our specialists of paper shredding services in Medley and hard drive destruction services in Medley handle everything so that all you have to do is put your documents into locking storage bins that we provide.  Furthermore, it is more convenient than having to take employees away from their jobs to address in-house shredding tasks.  This will result in a loss of productivity and profitability.  Hiring All American Shredding will eliminate any disruptions to your daily business operations.
Security
The number of identity theft crimes and data breaches has dramatically increased over the past 10 to 15 years.  Unfortunately, Florida holds the infamous #1 ranking where these security issues are concerned.  No business wants to be a victim of these crimes!  Once we have completed your shredding tasks, All American Shredding will provide a Certificate of Destruction.  This is your proof that you have complied with all privacy laws and regulations (FACTA, GLB Act, and HIPPA) by securely destroying all files, information, and other sensitive materials.
Sustainability
Because we recycle 100% of all shredded paper, our document shredding programs in Medley are sustainable.  Despite what the media has often said and what has been posted online, shredded paper is very recyclable.  As your document shredding and hard drive destruction services providers, we guarantee that all shredded will be recycled after the task has been completed.  Additionally, we have the right equipment for crushing computer hard drives and ensuring they are left in unrecoverable condition.
A Word about Legal Liability
The casual disposal of company information, whether it's your employee's personal information or trade information, displays a callous disregard for the welfare of your company, customers, and employees.  When disposing of confidential information and sensitive materials, your business must comply with all privacy laws and regulations or face some very costly fines.  A growing number of laws now require companies to shred confidential documents or they will be subject to some very steep fines.
Furthermore, the courts have continuously demonstrated that they won't consider trade information protections if a company doesn't follow specific measures to ensure that information is protected.  As a result, the courts deny trade information rights that would otherwise have been enforceable when confidential documents are disposed of improperly.  The bottom line? If you don't protect this information, the courts aren't going to either.
3 Reasons You should choose All American Shredding
Although it's obvious that confidential document shredding in Medley and hard disk drive or HDD destruction tasks in Medley are important tasks to address, you may be on the fence about hiring a professional shredding service or handling this in-house.  The answer depends on the level of importance you place on the security of your business.  Here are 3 reasons to consider hiring our company for all your shredding needs.
It's better for the environment.
It's more secure than DIY shredding.
You'll have less labor and maintenance expenses.
To learn more about on-site paper shredding in Medley and hard drive destruction services in Medley, call All American Shredding today at (305) 635-6163.
We serve the following zip codes: 33166, 33178, 33198 and all surrounding areas.
Frequently Asked Questions
Q.
Do you provide containers for paper and documents shredding?
Yes, we can serve our clients with 64 and/or 95-gallon bins.
Q.
In what areas of Florida do you provide service?
We provide shredding services in Miami-Dade, Broward, Palm Beach, Monroe, and Collier.
Q.
Do you provide a certificate of destruction?
Yes, we provide a notarized Certificate of Destruction upon request. This document will certify that the shredding was executed at a certain date and time.
Q.
What is the difference between on-site and off-site shredding?
On-site shredding is when our shredding trucks come to your location and shred your documents on the spot. Off-site shredding is when we pick up the documents and bring them to our recycling facility to do the shredding.