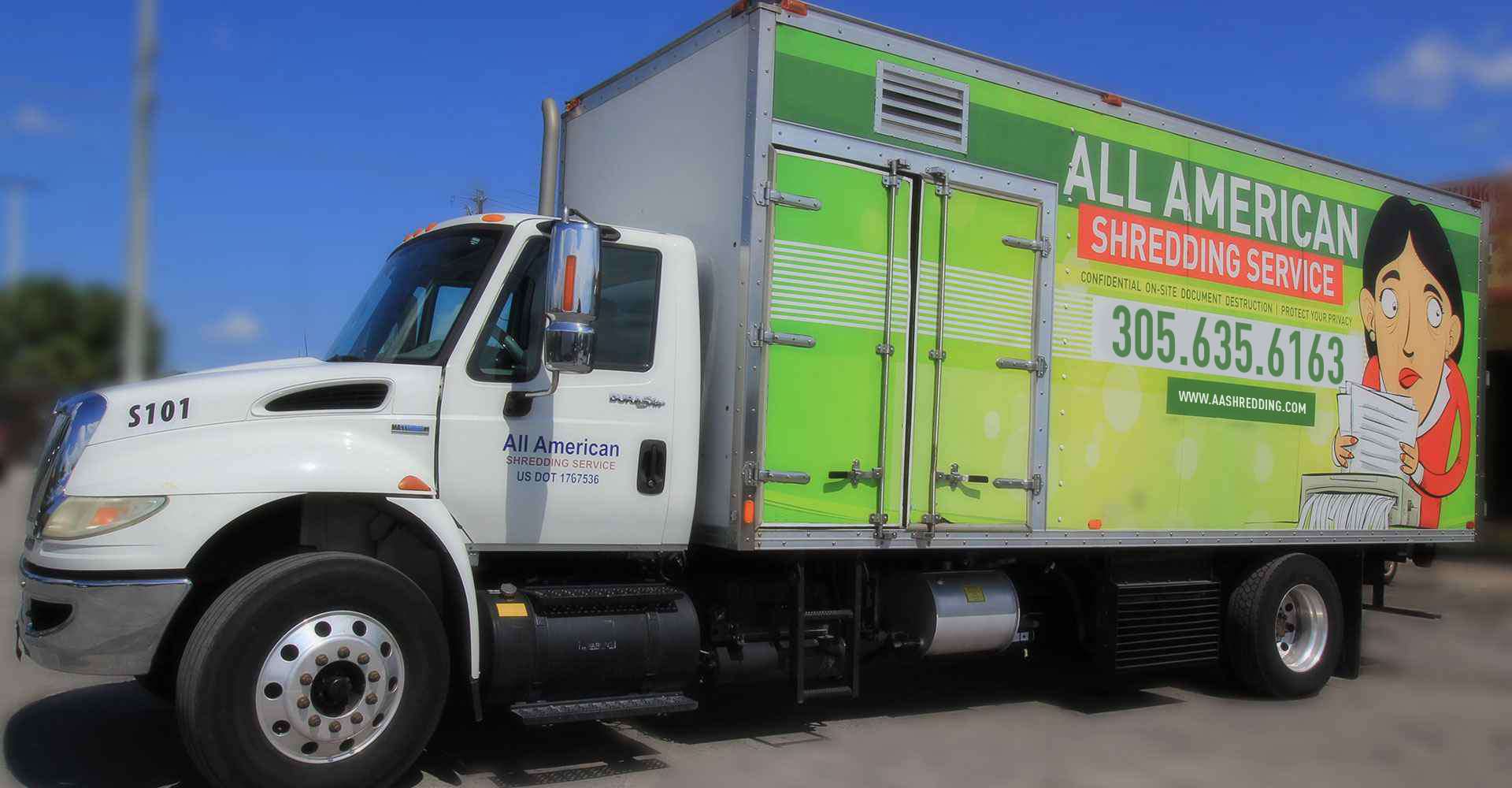 Our Services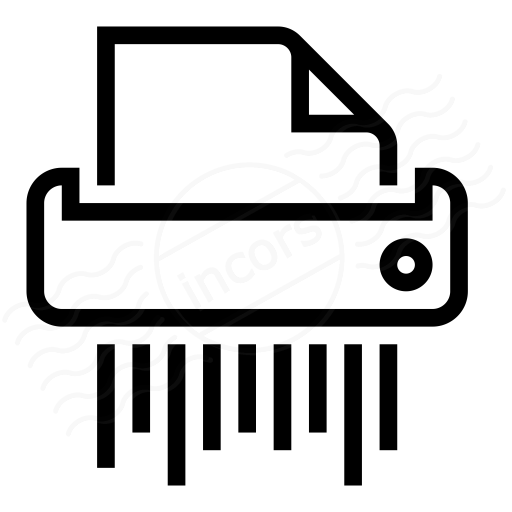 Confidential Document Shredding
All American Shredding offers on-site and off-site destruction of confidential documents. We provide a Certificate of Destruction for your records.

Hard Drive Shredding
Your hard drive stores confidential information about you, your company and your customers. All American Shredding will destroy all types of media for your protection and the safety of your identity.
What We Shred



Invoices




Payroll Documents




Financial Records




Medical Records




Business Records




Video/Audio Tapes




Blue Prints/Maps




Income Tax Documents




Legal Documents




Cancelled/Voided Checks




Credit Cards




ID Cards




Micro Films




Microfiche




Accounting Records




Misprints




Computer Printouts




Personal Files




Advertising Correspondence




Customer Documents




Hard Drives
Shredding Companies Miami Lakes
As online shoppers, we all have to be concerned about identity theft and the financial losses that could result.  Businesses have similar concerns when it comes to protecting their confidential information and other sensitive materials.  Hence the need for hiring professional document shredding and computer hard drive destruction solutions from All American Shredding.  As industry leaders, we've been providing businesses with safe and secure document shredding in Miami Lakes and hard drive destruction services in Miami Lakes since 2006.
We Protect Your Business from Data Breaches and Identity Theft
As South Florida's information destruction specialists, we've designed our on-site document shredding services in Miami Lakes for maximum efficiency and security.  Unlike many of our competitors, we avoid touching your documents and sensitive materials to minimize the risk of exposing your company's confidential information.  Your documents go from the locking storage containers that we include with our services directly to our truck-mounted industrial shredders.
Furthermore, we are an eco-friendly company.  In other words, we are committed to protecting our environment and your confidential information as well as that of your customers and employees.  For every ton of paper shredded, our recycling process saves 2 gallons of oil, 17 trees, 4,100 kilowatts of electricity, and 7,000 gallons of water.  When you call All American Shredding, you'll get the personalized service you deserve.
DIY Shredding or Professional Shredding Services
While the thought of DIY shredding or doing your shredding in-house sounds tempting because of the potential cost savings, you might be surprised to find out that this isn't always the case.  For instance, in addition to buying a shredding machine and industrial trash bags to hold the shredded documents, you have preventative maintenance and repair costs as well as the cost of replacing worn-out equipment.  And let's not forget that you have to assign untrained employees to those shredding duties.
Your employees are not going to know what is and isn't confidential when sifting through stacks upon stacks of company documents.  Not only is DIY or in-house paper shredding labor-intensive, but it also carries an elevated risk of data breaches and that information falling into the wrong hands.  Consequently, in-house shredding is less secure than the confidential document shredding services in Miami Lakes provided by All American Shredding.
Finally, as a business owner, you're required by law to follow strict privacy guidelines and adhere to FACTA, GLBA, and HIPPA standards where the destruction and disposal of confidential information is concerned.  Hiring us for on-site document shredding in Miami Lakes and hard disk drive or HDD destruction services in Miami Lakes helps to limit your liability where these issues are concerned.
How does Your Business Benefit from Our Services?
Whether you choose our bulk or one-time shredding service or our recurring on-site shredding service in Miami Lakes, you won't have to worry about the removal of paper clips and staples.  Our truck-mounted industrial shredders are capable of handling small pieces of metal without the risk of any damage being done.  Several other benefits of our information destruction services include:
customers being able to trust your brand
keeping confidential information from falling into the wrong hands
mitigating fines and penalties by being compliant with privacy laws
not having to pull employees away from the jobs you hired them to do
To learn more about our paper shredding in Miami Lakes and hard drive shredding services in Miami Lakes, call All American Shredding today at (305) 635-6163.
We serve the following zip codes: 33014, 33016, 3301 and all surrounding areas.
Frequently Asked Questions
Q.
Do you provide containers for paper and documents shredding?
Yes, we can serve our clients with 64 and/or 95-gallon bins.
Q.
In what areas of Florida do you provide service?
We provide shredding services in Miami-Dade, Broward, Palm Beach, Monroe, and Collier.
Q.
Do you provide a certificate of destruction?
Yes, we provide a notarized Certificate of Destruction upon request. This document will certify that the shredding was executed at a certain date and time.
Q.
What is the difference between on-site and off-site shredding?
On-site shredding is when our shredding trucks come to your location and shred your documents on the spot. Off-site shredding is when we pick up the documents and bring them to our recycling facility to do the shredding.