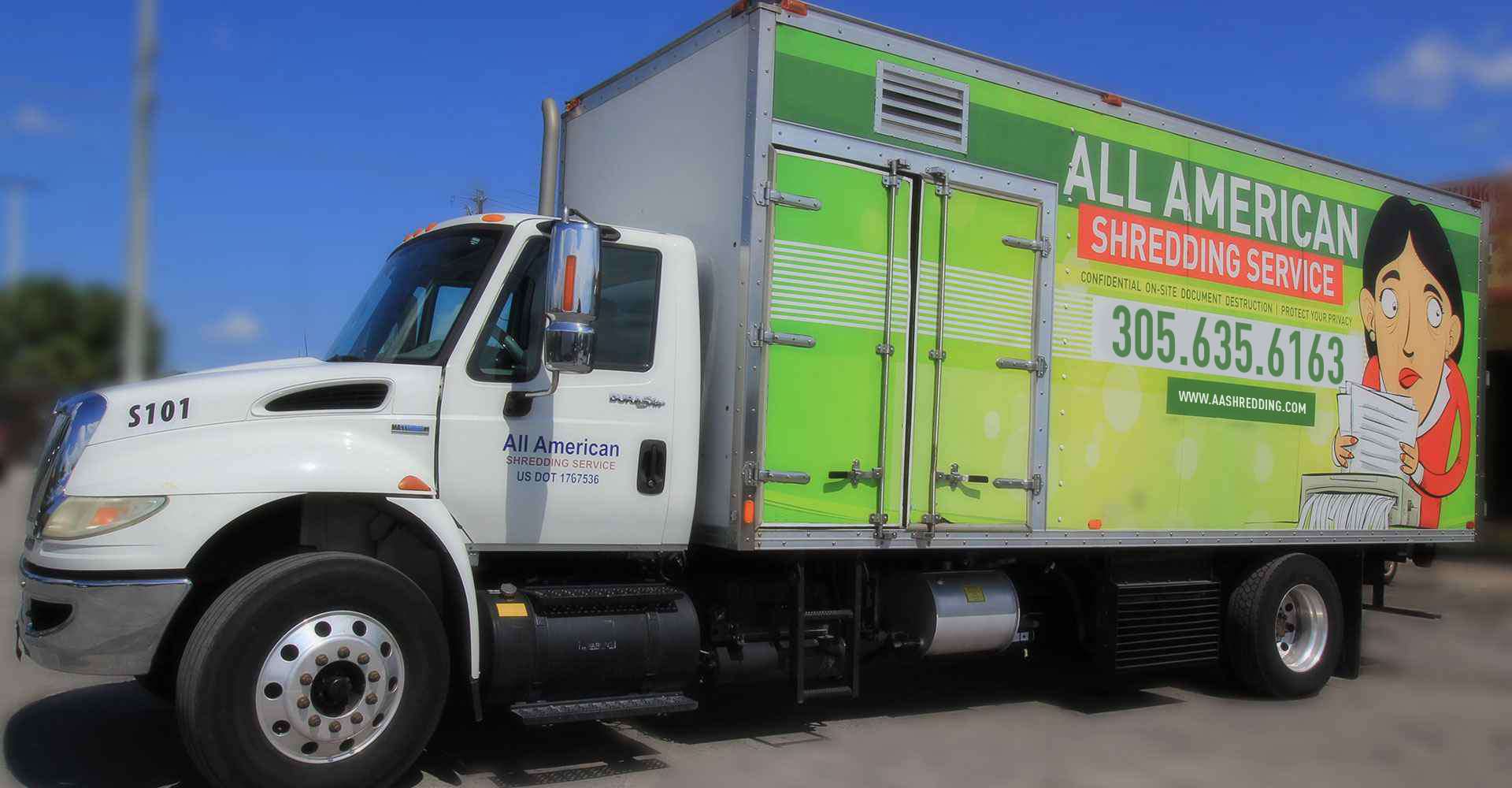 Our Services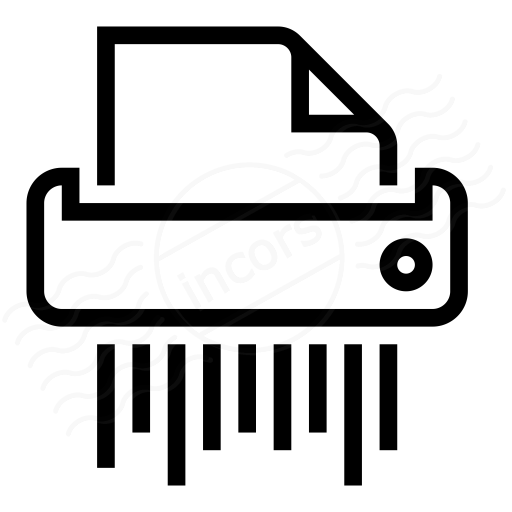 Confidential Document Shredding
All American Shredding offers on-site and off-site destruction of confidential documents. We provide a Certificate of Destruction for your records.

Hard Drive Shredding
Your hard drive stores confidential information about you, your company and your customers. All American Shredding will destroy all types of media for your protection and the safety of your identity.
What We Shred



Invoices




Payroll Documents




Financial Records




Medical Records




Business Records




Video/Audio Tapes




Blue Prints/Maps




Income Tax Documents




Legal Documents




Cancelled/Voided Checks




Credit Cards




ID Cards




Micro Films




Microfiche




Accounting Records




Misprints




Computer Printouts




Personal Files




Advertising Correspondence




Customer Documents




Hard Drives
Shredding Companies Miami Shores
At All American Shredding, we provide document shredding, hard drive shredding in Miami Shores, and recycling services that are unmatched anywhere in our industry today.  Since establishing our business 15 years ago, we have always placed convenience, quality, and safety at the core of our operations.  Our work is professional and secure.  More importantly, we can tailor our services to fit the demands and needs of your business.
What Do We shred?
We have adapted our business strategies to provide superior customer service for businesses throughout the greater Miami area and South Florida.  As your shredding services in Miami Shores and hard drive destruction services specialists in Miami Shores, All American Shredding shreds and destroys the following items:
accounting, financial, legal, and medical records
advertising correspondence
back-up magnetic tapes
blueprints and maps
business records, customer documents, and invoices
cancelled and voided checks
CD's, DVD's, and VHS tapes
cellphones and PDA's
computer and laptop hard drives
credit cards and ID cards
employee personal files and payroll documents
microfiche and microfilm
If you don't see a particular item on the above list that you would like to have destroyed and disposed of, we will be happy to answer any of your questions here.
Why Not DIY or In-house Shredding?
Choosing to shred your documents and other sensitive materials at your business opens your company up to numerous unnecessary risks.  Office or personal shredders are far less secure and not nearly as cost-effective as hiring a professional confidential document shredding in Miami Shores and hard drive destruction service in Miami Shores.  Furthermore, when you and your employees take time away from the responsibilities of your jobs, your company is less productive and, as a result, less profitable.
Another risk to be concerned with is employee thoroughness where these tasks are concerned.  DIY or in-house shredding is labor-intensive.  Consequently, employees may be tempted to just dump sensitive documents into a recycling bin.  Additionally, leaving these tasks to unqualified and untrained individuals could leave you and your company financially and legally vulnerable if your documents fall into the wrong hands.  Why take that risk? Contact All American Shredding today.
 3 Primary Reasons for Hiring Our Company
We know you have dozens of choices when it comes to choosing an on-site document shredding in Miami Shores and HDD destruction company in Miami Shores for your security needs.  Here are 3 reasons to consider hiring All American Shredding for the job:
OUR services limit your legal liability – shredding company documents and other sensitive materials is not just a wise business choice; it is a legal obligation to do so. When it comes to handling the disposal of these materials, you are obligated to follow the standards mandated by FACTA, the GLB Act, and HIPPA.
WE help improve your productivity – although shredding your documents in-house is a better solution than just tossing them in a recycling bin, it still leaves your company vulnerable to data and security breaches. Additionally, taking employees away from their job is detrimental to your company's productivity and profitability.
WE help reduce your costs – by implementing a recurring shredding schedule, you won't have to spend money on a shredding machine, trash bags, maintenance, and replacing any equipment.
For more information about our on-site document shredding in Miami Shores and hard drive destruction services in Miami Shores, please contact All American Shredding at (305) 635-6163 today.
We serve the following zip codes: 33138, 33150, 33153, 33161, 33168, 33261 and all surrounding areas.
Frequently Asked Questions
Q.
Do you provide containers for paper and documents shredding?
Yes, we can serve our clients with 64 and/or 95-gallon bins.
Q.
In what areas of Florida do you provide service?
We provide shredding services in Miami-Dade, Broward, Palm Beach, Monroe, and Collier.
Q.
Do you provide a certificate of destruction?
Yes, we provide a notarized Certificate of Destruction upon request. This document will certify that the shredding was executed at a certain date and time.
Q.
What is the difference between on-site and off-site shredding?
On-site shredding is when our shredding trucks come to your location and shred your documents on the spot. Off-site shredding is when we pick up the documents and bring them to our recycling facility to do the shredding.