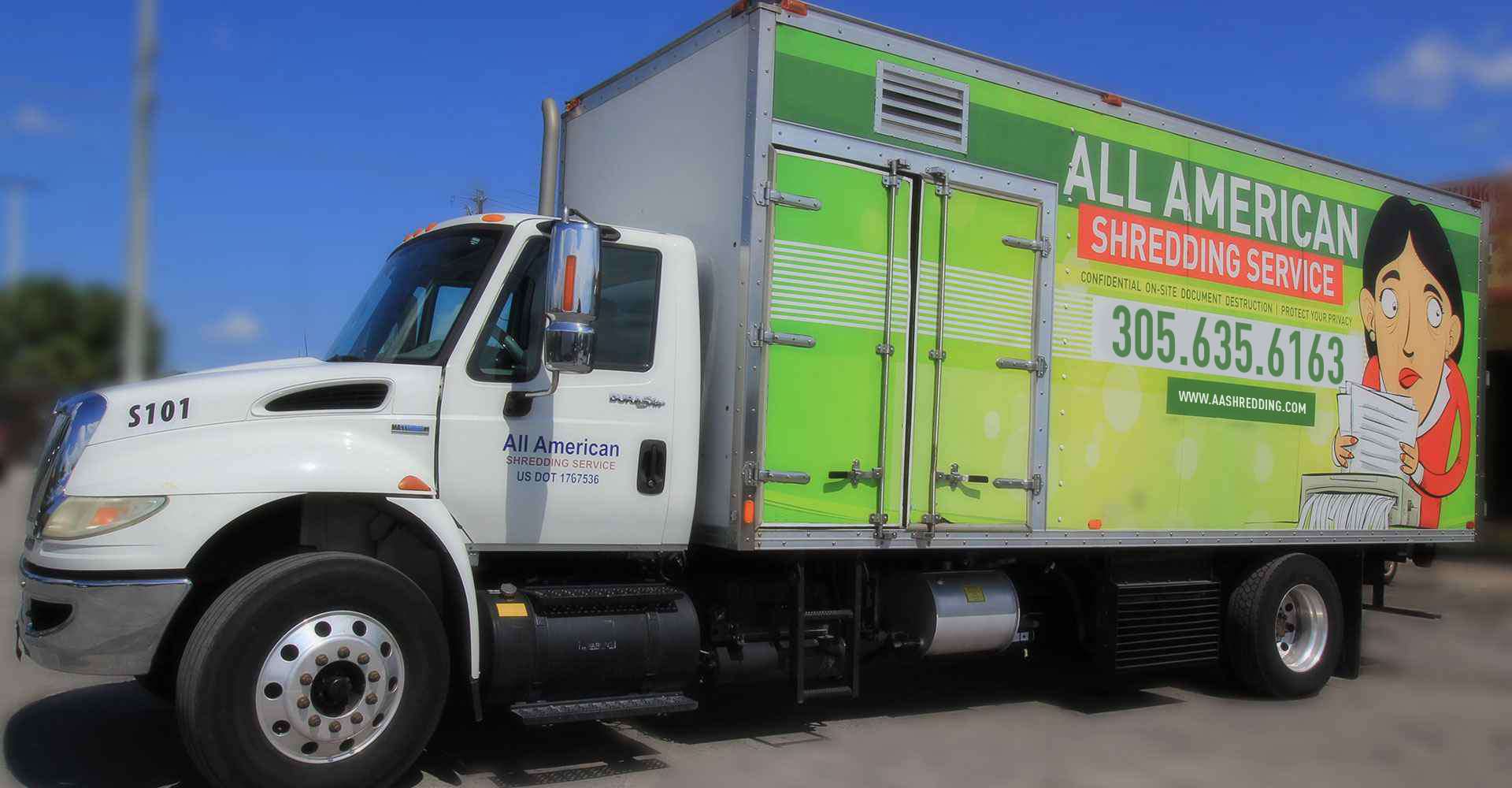 Our Services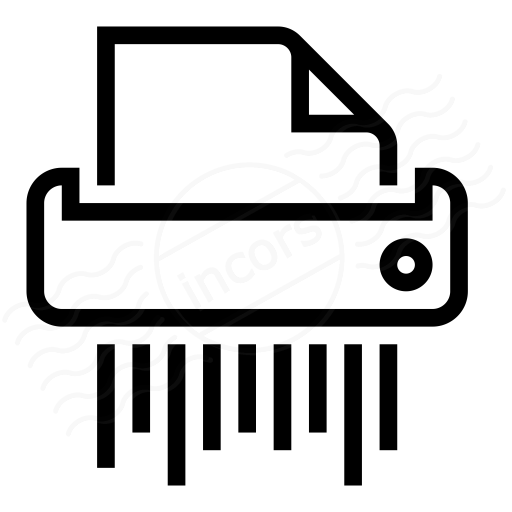 Confidential Document Shredding
All American Shredding offers on-site and off-site destruction of confidential documents. We provide a Certificate of Destruction for your records.

Hard Drive Shredding
Your hard drive stores confidential information about you, your company and your customers. All American Shredding will destroy all types of media for your protection and the safety of your identity.
What We Shred



Invoices




Payroll Documents




Financial Records




Medical Records




Business Records




Video/Audio Tapes




Blue Prints/Maps




Income Tax Documents




Legal Documents




Cancelled/Voided Checks




Credit Cards




ID Cards




Micro Films




Microfiche




Accounting Records




Misprints




Computer Printouts




Personal Files




Advertising Correspondence




Customer Documents




Hard Drives
Shredding Companies Miami Springs
In today's digitized, high-tech marketplace, throwing away confidential documents and other sensitive materials can put your company at risk of data breaches, identity theft, and even punishable legal issues.  At All American Shredding, we've been protecting businesses throughout South Florida since 2007.  Whether you need paper shredding services in Miami Springs, hard drive shredding services, or both, we are only a phone call away.
Documents and Sensitive Materials that We Will Destroy
The broad, diverse range of documents and sensitive materials that we will destroy and dispose of include the following items:
accounting records
advertising correspondence
audio and video tapes
blueprints and maps
business records
cancelled and voided checks
computer printouts
credit cards
customer documents
financial records
hard drives
ID cards
Income tax documents
invoices
legal documents
medical records
microfiche
microfilm
misprints
payroll documents
personal files
Don't see an item on the list that you need destroyed or disposed of? Call All American Shredding or send us a message by clicking here to discuss your needs with one of our security specialists.
About Our Services
Many clients who have dealt with other document shredding and hard drive shredding companies in Miami Springs in the past have often turned to our company to accommodate their needs.  This is due to our reputation as a leader in the document and media destruction and recycling industry.  We offer an extensive range of services at some of the most competitive rates in that industry.  Our services include:
Document shredding – we offer two types of confidential document shredding services in Miami Springs– one-time shredding and recurring or regularly scheduled shredding. If your file storage closet or room is overflowing with confidential documents that are out of date or could be a liability to your business, All American Shredding will destroy them to alleviate the risk to your company.
Hard drive destruction – recycling or just throwing away your outdated office computer could result in confidential information winding up in the wrong hands if you don't have the data removed or the hard drive destroyed. Believe it or not, a single data breach can cost you thousands to hundreds of thousands of dollars in fines, legal penalties, and lost business because of bad PR.
Our company provides the most secure on-site document shredding in Miami Springs and hard drive destruction processes in Miami Springs available today.  However, our services go beyond destroying confidential documents and hard drives.  We also destroy CD's and DVD's, cell phones, optical media, and USB drives as well as older media formats such as floppy disks, tapes, and zip disks.
Why are More Businesses Choosing All American Shredding?
While business owners and company CEO's have a range of choices where document shredding and hard drive destruction are concerned, more clients are choosing our services for the following reasons:
WE can improve your productivity by providing a more viable alternative to in-house document shredding.
WE can limit your legal liability by providing a Certificate of Destruction that proves you have followed FACTA, GLB Act, and HIPPA standards.
WE can reduce your costs by implementing a recurring or regularly schedule document shredding program and reducing the disruptions to your daily operations.
Most importantly, our company is committed to the environment and guarantees that all shredded materials will be 100% recycled.  For more information about our document shredding in Miami Springs and hard drive shredding services in Miami Springs, contact All American Shredding today at (305) 635-6163.
We serve the following zip codes: 33142, 33166, 33266 and all surrounding areas.
Frequently Asked Questions
Q.
Do you provide containers for paper and documents shredding?
Yes, we can serve our clients with 64 and/or 95-gallon bins.
Q.
In what areas of Florida do you provide service?
We provide shredding services in Miami-Dade, Broward, Palm Beach, Monroe, and Collier.
Q.
Do you provide a certificate of destruction?
Yes, we provide a notarized Certificate of Destruction upon request. This document will certify that the shredding was executed at a certain date and time.
Q.
What is the difference between on-site and off-site shredding?
On-site shredding is when our shredding trucks come to your location and shred your documents on the spot. Off-site shredding is when we pick up the documents and bring them to our recycling facility to do the shredding.