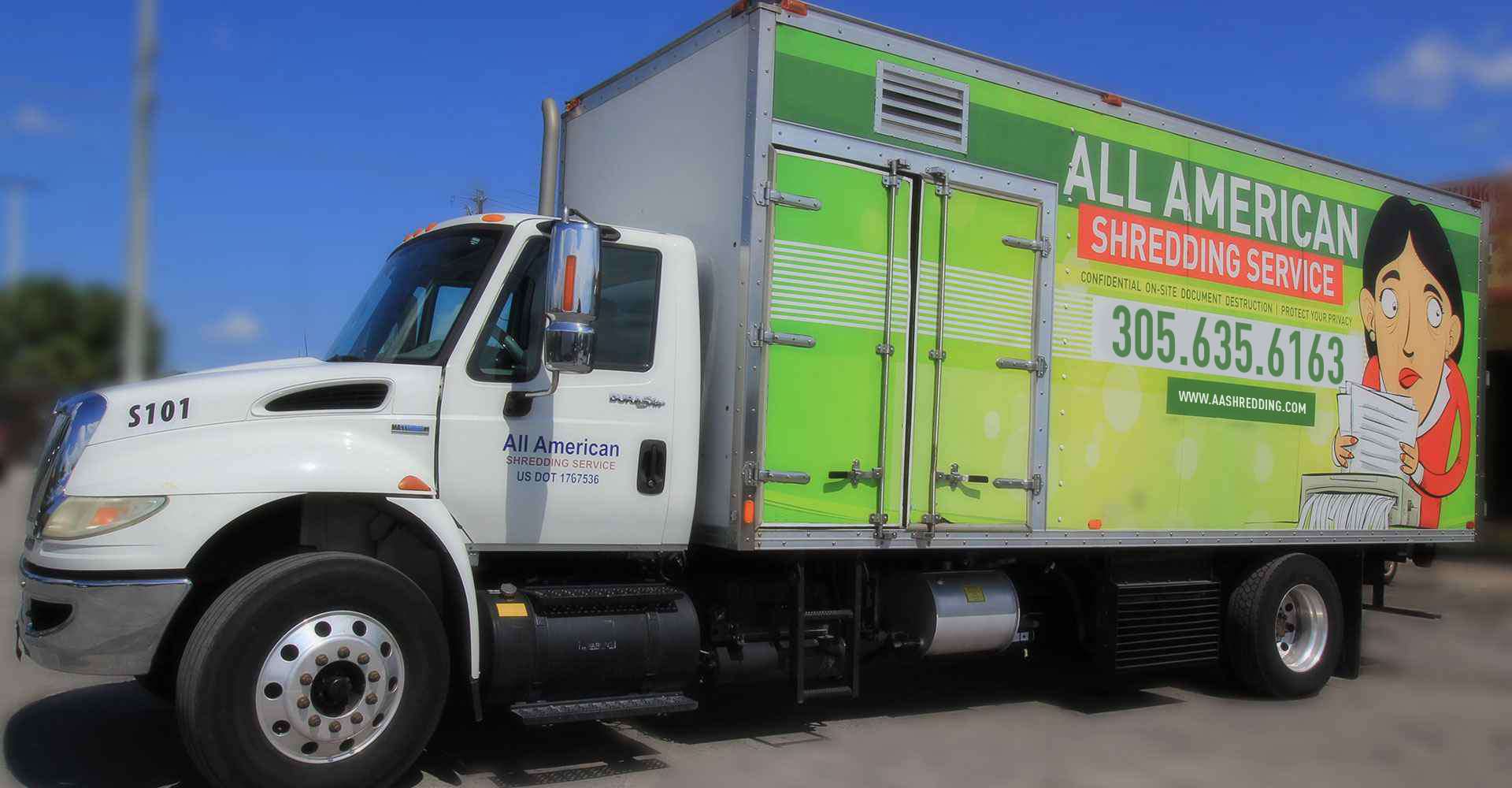 Our Services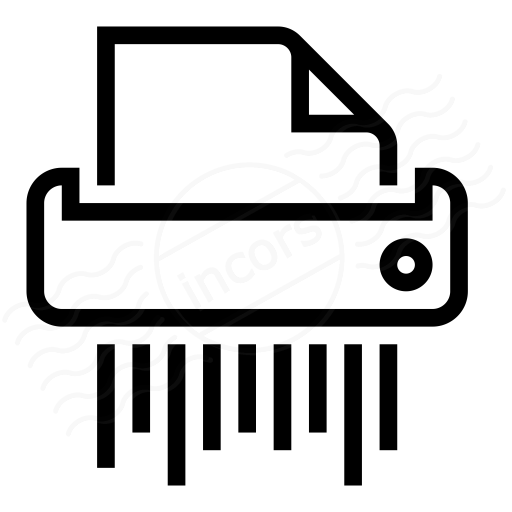 Confidential Document Shredding
All American Shredding offers on-site and off-site destruction of confidential documents. We provide a Certificate of Destruction for your records.

Hard Drive Shredding
Your hard drive stores confidential information about you, your company and your customers. All American Shredding will destroy all types of media for your protection and the safety of your identity.
What We Shred



Invoices




Payroll Documents




Financial Records




Medical Records




Business Records




Video/Audio Tapes




Blue Prints/Maps




Income Tax Documents




Legal Documents




Cancelled/Voided Checks




Credit Cards




ID Cards




Micro Films




Microfiche




Accounting Records




Misprints




Computer Printouts




Personal Files




Advertising Correspondence




Customer Documents




Hard Drives
Shredding Companies Miami
Identity theft, legal compliance, and privacy protection are common concerns at the core of many businesses today.  At All American Shredding, we protect businesses from security failures with our on-site document shredding services in Miami.  Every day, your employees are handling and discarding sensitive information that should be destroyed.  Unfortunately, the improper disposal of this information accounts for a significantly large number of data breaches every year.
Data Breaches vs. Data Exposure
In the US in 2020, there were over 1,000 data breaches while nearly 156 million individuals were affected by data exposures during that same time.  Data breaches are usually attributed to planned cyber-attacks on a company's database while data exposures result from human error and weak cyber-security applications that result in the vulnerability of sensitive data.  With the paper shredding solutions in Miami offered by All American Shredding, your sensitive data won't find its way into the wrong hands.
Why Not Shred Your Data and Information In-House?
Many companies resort to using paper in-house paper shredders to prevent sensitive data and information from being comprised.  However, these in-house methods fall short of protecting your business due to:
being inefficient and too slow
having to perform too many steps prior to shredding such as the removal of paper clips, staples, sticky notes, etc.
malfunctions such as paper jams
only being able to shred a few documents at a time
the lack of control or supervision over what and when it gets shredded
With all of these hassles, it's no surprise that confidential data and documents end up in a dumpster, recycling bin, or trash can instead of being destroyed properly.
We Provide Document and Hard Drive Shredding Solutions
Protecting your company's sensitive information as well as that of your employees with confidential document shredding solutions in Miami provided by All American Shredding is crucial.  Consequently, document destruction should be an integral component of your company's security program.  Furthermore, the proper destruction of documents and sensitive data whose retention period has expired benefits your data storage needs and reduces your company's legal liability as well.
The same holds true where your computer network's hard drives are concerned.  Our hard drive destruction services in Miami and degaussing services will render them safe should they fall into the hands of criminals.  By shredding your hard drives into pieces, it eliminates all risk of any sensitive data being extracted.  Additionally, our hard drive shredding specialists in Miami use powerful magnets to ruin any stored data, making recovery or retrieval impossible.
Why All-American Shredding Company?
In many instances, the use of in-house paper shredders does more harm than good.  However, outsourcing your document shredding in Miami and HDD destruction in Miami services to All American Shredding provides a more secure solution for you and your company.  We offer clients a broad range of hard drive destruction and paper shredding options that will meet all compliance and legal requirements such as:
document shredding services for the healthcare industry
drop-off shredding services
mobile shredding services
one-and-done shredding projects
pre-scheduled shredding services
residential document shredding services
We specialize in protecting businesses from data breaches and security failures by providing the most cost-effective, efficient, and secure way of destroying confidential documents and hard drive stored data.  To learn more about our confidential document shredding and hard drive shredding solutions in Miami for your business, call All American Shredding today at (305) 635-6163.
We serve the following zip codes: 33101, 33109, 33111, 33114, 33125, 33126, 33127, 33128, 33129, 33130, 33131, 33132, 33133, 33134, 33135, 33136, 33137, 33138, 33139, 33140, 33142, 33144, 33145, 33146, 33147, 33149, 33150, 33151, 33159, 33222, 33233, 33234, 33238, 33242, 33245, 33255 and all surrounding areas.
Frequently Asked Questions
Q.
Do you provide containers for paper and documents shredding?
Yes, we can serve our clients with 64 and/or 95-gallon bins.
Q.
In what areas of Florida do you provide service?
We provide shredding services in Miami-Dade, Broward, Palm Beach, Monroe, and Collier.
Q.
Do you provide a certificate of destruction?
Yes, we provide a notarized Certificate of Destruction upon request. This document will certify that the shredding was executed at a certain date and time.
Q.
What is the difference between on-site and off-site shredding?
On-site shredding is when our shredding trucks come to your location and shred your documents on the spot. Off-site shredding is when we pick up the documents and bring them to our recycling facility to do the shredding.