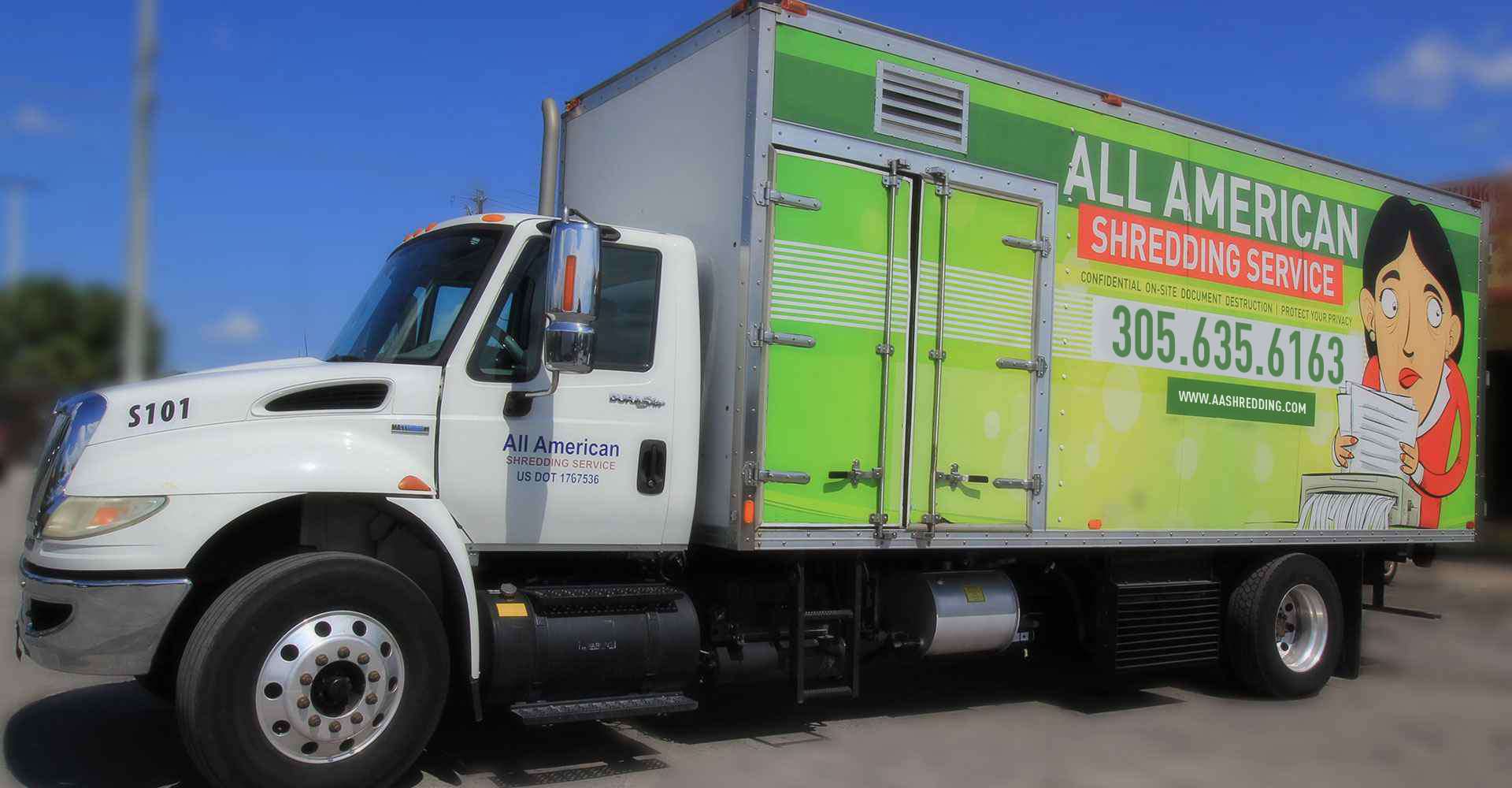 Our Services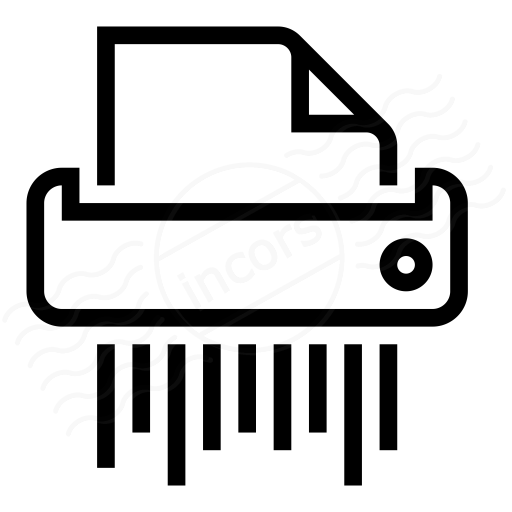 Confidential Document Shredding
All American Shredding offers on-site and off-site destruction of confidential documents. We provide a Certificate of Destruction for your records.

Hard Drive Shredding
Your hard drive stores confidential information about you, your company and your customers. All American Shredding will destroy all types of media for your protection and the safety of your identity.
What We Shred



Invoices




Payroll Documents




Financial Records




Medical Records




Business Records




Video/Audio Tapes




Blue Prints/Maps




Income Tax Documents




Legal Documents




Cancelled/Voided Checks




Credit Cards




ID Cards




Micro Films




Microfiche




Accounting Records




Misprints




Computer Printouts




Personal Files




Advertising Correspondence




Customer Documents




Hard Drives
Shredding Companies Coral North Miami
All American Shredding protects the privacy of a company's confidential information and sensitive materials by destroying documents, media, and other paper records in a compliant and cost-effective way.  Our on-demand reports and online tools covering important shredding metrics will ensure all company compliance and efficiency.  With on-site paper shredding and hard drive shredding services in North Miami, we can help you:
Ensure compliance according to FACTA, GLB Act, and HIPPA standards
Reduce costs by shredding no longer useful and unnecessary documents
Safeguard your company's reputation by shredding confidential documents and other sensitive materials
Whatever your budget and needs, All American Shredding has services that have been designed to you save the effort, headaches, and time involved with in-house document shredding.
In-house Shredding vs. Professional Shredding Services
It goes without saying that businesses and organizations face the risk of data breaches, identity theft, and legal compliance every day.  Consequently, it's imperative that these entities destroy all confidential and sensitive information.  It's obvious that destroying this information as well as hard drive files is the best method to employ.  But should you outsource your confidential document shredding in North Miami and hard drive shredding services in North Miami or handle them in-house with a store-bought paper shredder?
Here are several key reasons why doing your document shredding in-house is not the best solution for your company's needs and falls short of protecting your best interests.  In-house document shredding:
allows for only a few documents to be shredded at once
is inefficient and far too slow
may lack control or supervision over what is and isn't shredded
often leads to disruptions in your daily operations due to machine malfunctions
requires too many steps prior to shredding such as removing paper clips, staples, sticky notes, and more
The bottom line is that disruptions to your daily operations lead to downtime which ultimately results in a loss of productivity.  Procedures to maintain and improve productivity is an important aspect of any company. Now let's look at the reasons to consider hiring All American Shredding as your document shredding services in North Miami and hard drive destruction services provider in North Miami:
All your employees need to do is insert company documents into a securely locked storage bin which make our services more convenient for you.
Our process is more secure.
Our shredders can destroy hard drives and is the only 100% secure way to destroy hard drives and the data stored on them.
Professional shredding companies utilize industrial grade shredders that can handle extremely large volumes of documents much quicker than in-house devices.
Unlike in-house paper shredders that cut your documents into easy-to-reassemble vertical strips, our equipment turns documents in smaller, confetti-like pieces for that cannot be reassembled.
Unlike retail paper shredders, industrial grade shredders can handle binders, CD's, DVD's, microfiche, paper clips, and staples.
We can actually save you money because you won't have to buy in-house shredding machines or pay for any preventative maintenance and repairs.
You'll receive a Certificate of Destruction which limits any legal liability and proves that you were compliant with FACTA, GLB Act, and HIPPA standards.
At All American Shredding, our goal is to provide the most cost-effective, efficient, and secure process for destroying confidential documents and computer hard drives.
To learn more about our on-site document shredding in North Miami and hard drive shredding services in North Miami, call us today at (305) 635-6163.
We serve the following zip codes: 33154, 33160, 33161, 33167, 33168, 33181 and all surrounding areas.
Frequently Asked Questions
Q.
Do you provide containers for paper and documents shredding?
Yes, we can serve our clients with 64 and/or 95-gallon bins.
Q.
In what areas of Florida do you provide service?
We provide shredding services in Miami-Dade, Broward, Palm Beach, Monroe, and Collier.
Q.
Do you provide a certificate of destruction?
Yes, we provide a notarized Certificate of Destruction upon request. This document will certify that the shredding was executed at a certain date and time.
Q.
What is the difference between on-site and off-site shredding?
On-site shredding is when our shredding trucks come to your location and shred your documents on the spot. Off-site shredding is when we pick up the documents and bring them to our recycling facility to do the shredding.