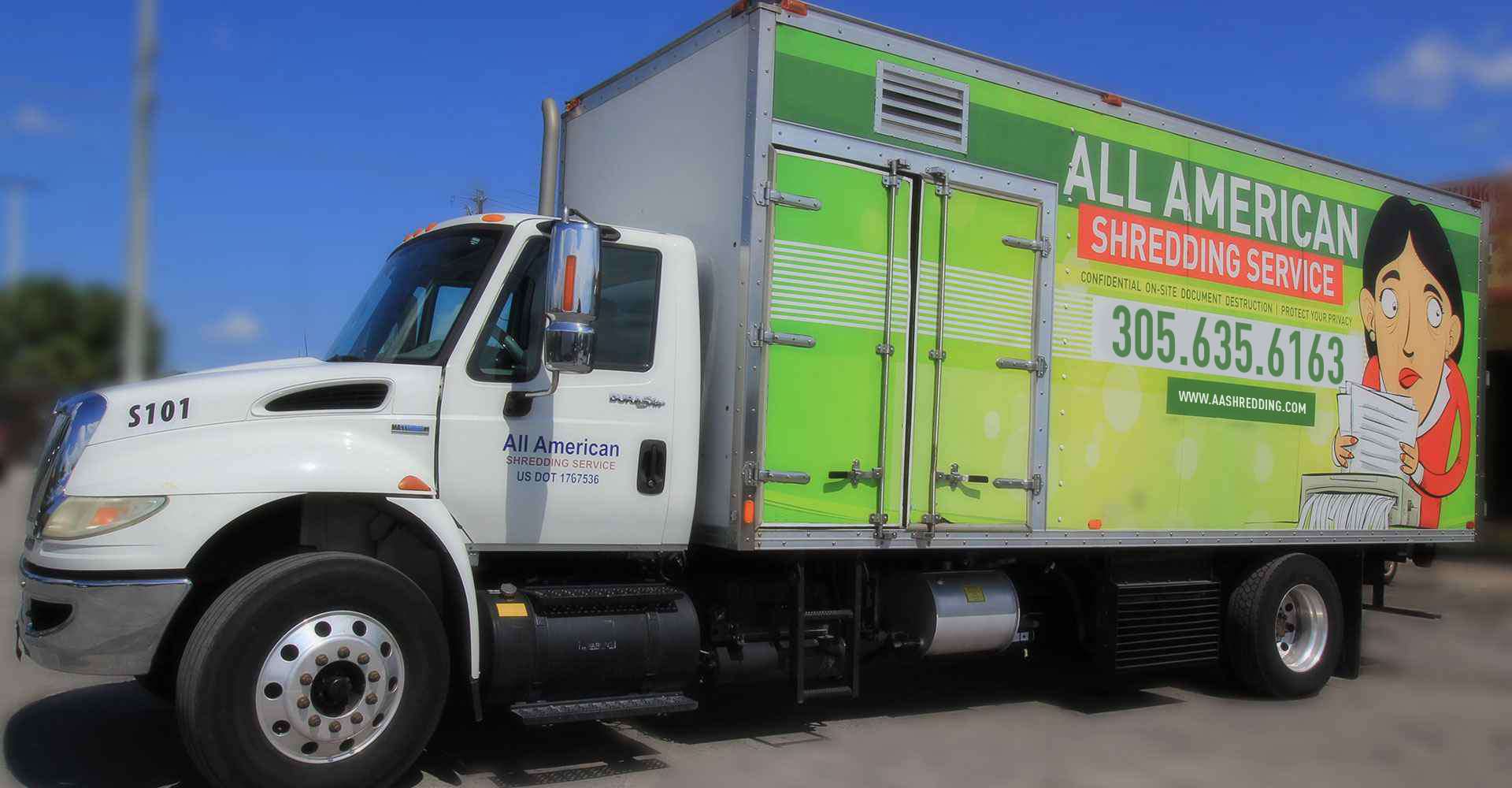 Our Services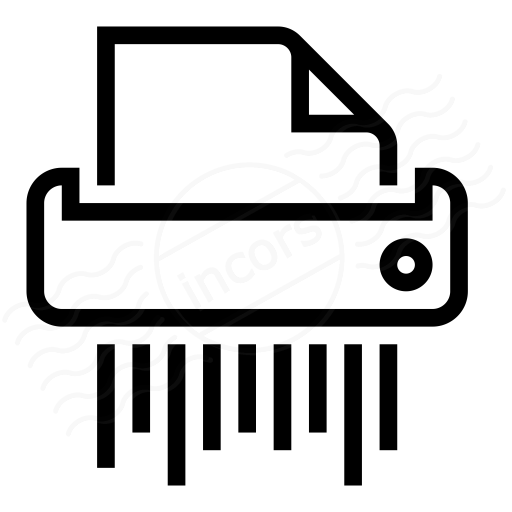 Confidential Document Shredding
All American Shredding offers on-site and off-site destruction of confidential documents. We provide a Certificate of Destruction for your records.

Hard Drive Shredding
Your hard drive stores confidential information about you, your company and your customers. All American Shredding will destroy all types of media for your protection and the safety of your identity.
What We Shred



Invoices




Payroll Documents




Financial Records




Medical Records




Business Records




Video/Audio Tapes




Blue Prints/Maps




Income Tax Documents




Legal Documents




Cancelled/Voided Checks




Credit Cards




ID Cards




Micro Films




Microfiche




Accounting Records




Misprints




Computer Printouts




Personal Files




Advertising Correspondence




Customer Documents




Hard Drives
Shredding Companies South Miami
If you're planning on contacting an on-site document shredding company in South Miami to destroy your confidential documents and other sensitive materials, All American Shredding wants you to know that no two of them are the same.  As an industry leader in this field, we will come to your business and handle this task on our mobile shredding truck.  For added peace of mind, you can watch the procedure to ensure that all of your documents have been shredded properly.  We even provide a Certificate of Destruction to protect you from any legal liabilities.
About Our Document Shredding Services
Shredding your confidential documents and sensitive materials in-house reduces your productivity and ultimately your profitability as well.  Evidence has shown that those companies who mismanage the destruction of their documents can lose millions in legal liabilities, lost productivity, and reduced profitability.  That is exactly why All American Shredding provides the most extensive range of cost-effective and secure confidential paper shredding services in South Miami in our industry.
For example, our company offers 2 types of confidential document shredding services in South Miami for businesses to choose from including:
Bulk shredding or purging – as a one-and-done shredding service, this is the ideal option form South Miami businesses that need to clean expired confidential documents out of their storerooms. Furthermore, this service is perfect for homeowners who want to shred confidential files such as old federal income tax records and bank statements.
Recurring shredding – All American Shredding provides this service to any local area business having unique requirements for an ongoing document shredding service in South Miami. With our flexible scheduling, you have a choice of bi-weekly and weekly as well as once monthly shredding options.
We offer the most secure on-site shredding services in South Miami available today.  To learn more about these services, click here.
Hard Drive Destruction and Disposal Services
Our mobile shredding trucks are equipped with two independently operated and very powerful shredders.  One is used to shred and recycle paper documents while the other is specifically designed for our hard drive shredding services in South Miami and the destruction of non-paper media.  Total destruction of hard drives is guaranteed.  Just like our on-site paper shredding service in South Miami, our All American Shredding specialists will allow you to watch the process and provide a Certificate of Destruction once the job is completed.
3 Reasons you Should Choose Professional Shredding Services over DIY In-house Shredding
There are 3 reasons why you should choose a professional confidential document shredding service in South Miami like ours to do the job for you:
It improves your productivity – when you have to delegate some of your employees for your DIY or in-house shredding tasks, it results in lost productivity and lost profits.
It limits your legal liability – shredding is not just a wise business practice, it's a legal obligation. With the services provided by our company, you'll be following all FACTA, GLB Act, and HIPPA standards and guidelines.
It's more cost-effective – since you won't have to spend money on a shredder and disposal bags, performing preventative maintenance, and replacing equipment, a professional document shredding service in South Miami is usually more cost-effective than DIY or in-house shredding.
As with all of our document and hard drive shredding services, we provide businesses with a Certificate of Destruction once the job has been completed.  For more information regarding our document shredding and hard drive destruction services, we encourage you to contact All American Shredding today at (305) 635-6163.
We serve the following zip codes: 33143, 33155, 33243 and all surrounding areas.
Frequently Asked Questions
Q.
Do you provide containers for paper and documents shredding?
Yes, we can serve our clients with 64 and/or 95-gallon bins.
Q.
In what areas of Florida do you provide service?
We provide shredding services in Miami-Dade, Broward, Palm Beach, Monroe, and Collier.
Q.
Do you provide a certificate of destruction?
Yes, we provide a notarized Certificate of Destruction upon request. This document will certify that the shredding was executed at a certain date and time.
Q.
What is the difference between on-site and off-site shredding?
On-site shredding is when our shredding trucks come to your location and shred your documents on the spot. Off-site shredding is when we pick up the documents and bring them to our recycling facility to do the shredding.